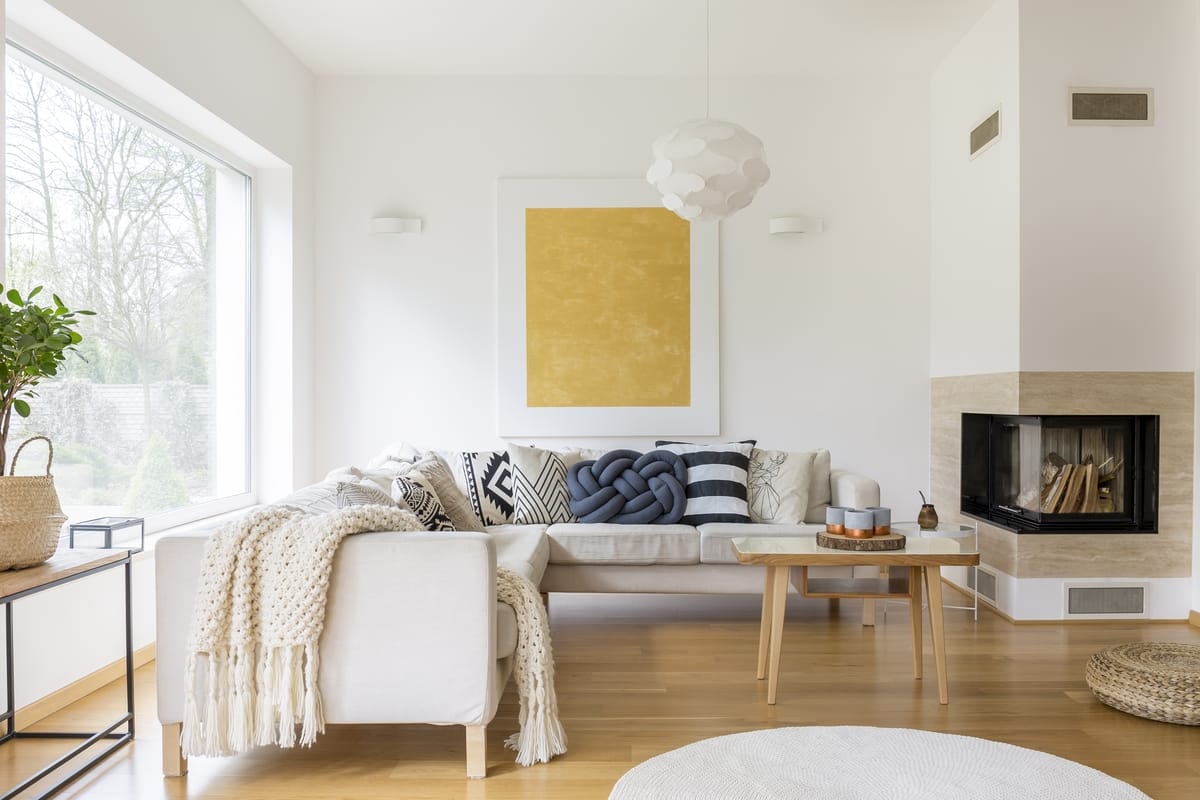 Increase The Value Of Your Home By Adding A Fireplace To Your Living Space
M ost of us like to do things to our homes that will add value, be that a small revamp like changing kitchen worktops, or going all the way with a complete renovation. Even the smallest improvement can make your home appear that bit more desirable to potential buyers, thus increasing its value because you'll have more interest.
By upgrading, retro fitting, or re-opening an old fireplace you can increase the asking price of your home by 5%.
Fireplaces used to be the mainstay of every home, it was the central feature and the only source of heat. But fireplaces have taken a back seat in recent years because of European Laws that are trying to cut down on carbon emissions, so the majority of new homes no longer have fireplaces. However, with the introduction of smoke free fuels, fireplace companies have come up with ways to tackle retro fitting fireplaces so peoples desire to have a fireplace as the main feature in their living space can be a reality.
The appeal of a real fire has increased a lot in recent years, possibly because central heating systems in English homes do not keep the house warm enough on the coldest days. When we feel cold, and especially at Christmas, our thoughts turn to the warmth and the cosy glow of a fireplace. This has prompted families to even push the large flat screen TV to the side and install/construct a fireplace or restore what was already there.
A fireplace not only brings character to a room and creates a focal point. It is also practical as the warmth from the fire allows you to reduce the use of your central heating which will lead to savings on your energy bills. As an example, someone who installed a wood burning stove, would spend 2.5p per kw/h compared to gas which is 4p and electricity at 11p.
You could even use your fireplace to heat the rest of your house as well as your main room. Try leaving doors open so the heat spreads to the rest of your home, you may find it heats your house well enough that you don't need to put your central heating on as often. Although heating your main living area, the place you spend must of your time, will also save you money in the long term.
A fireplace will certainly give a focal point which so many new build lounges are lacking.
Because of smokeless fuel, fires can now be installed in properties that would previously have been deemed inappropriate.
How much money will a fireplace add to the value of my home?
Fireplaces vary in cost depending on the style, quality and age. But as an example, if you were to install a wood burner that costs around £3,000, you could add as much as £10,000 to the value of your property.
If your fireplace is the best feature in your house, the best time to sell would be in the winter months, so you have the fire on during viewings. Although people seriously interested in your home will request the fireplace be turned on so they can see it working no matter what time of the year it is.
What fireplace to choose
People in older properties tend to try and find original fireplaces that match the year the property was built because period features are highly desirable.
But when it comes to adding value to your home, you need to consider which type of fire the majority of people will like. A fireplace is something you have to look at every day, so an old rusty wood burner that matches your up-cycled decor could feel like an eye sore to other families who are not into the make do and mend culture.
Choosing the right fireplace is a big part of that. Fortunately, most stone hearths and fireplaces are neutral in colour, so can easily blend seamlessly into a room and not stand out, depending on what effect you'd like to achieve.
Whether you are putting a fireplace into your home to enjoy for years to come, or because you want to sell in the next few years we at Phoenix Fireplaces can point you in the right direction and help you choose the right fit for your home and family. Either come into our showroom and have a look around and speak to one of our advisors, or tell us what you're after through our contact forms on this website.
Not only can the right fireplace increase the value of your home, it could also save you money on your heating bills.
Other articles you may also enjoy:
How to open up a fireplace
How to buy the right fire and fireplace for your home
Choosing the right fireplace to match your lifestyle and decor
0 Comments
Comments have been switched off for this post!