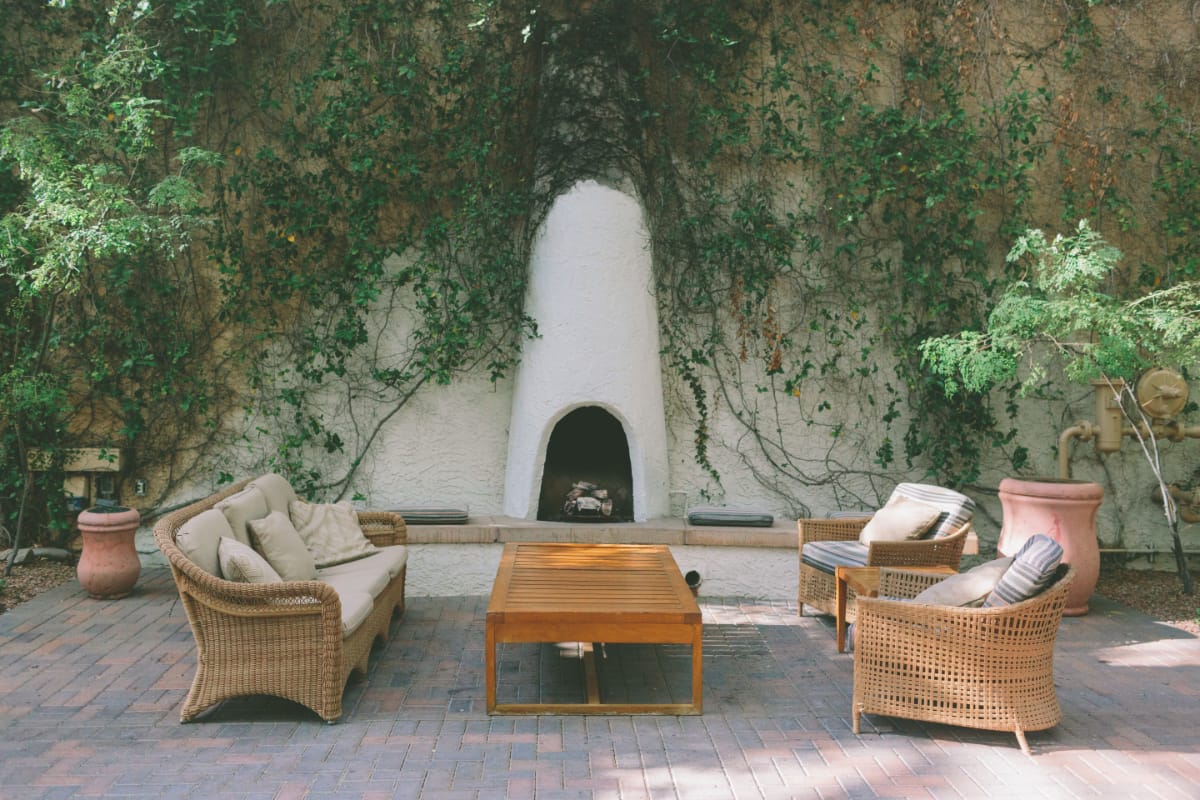 Ideas And Tips For Installing A Fireplace In Your Garden
W ith the current COVID-19 pandemic and the restrictions this has brought to our lives, outdoor living spaces have become more important as more people decide to stay home and enjoy their gardens. Fortunately this year has seen record temperatures for a longer period of time so it has made being outside easier than usual.
Now winter is drawing in, it is still going to be good for your health and well being to get out in the garden. A great way to enjoy your garden when it's a bit nippy during the day, or on colder nights is to have a fireplace where your family can gather around and enjoy the warmth and cosy feel a natural fire gives you, while it enables you to use your garden for more of the year.
A fire feature can make a beautiful focal point for any garden. From a purpose-built outdoor fireplace, fire pits or chimeneas it will add valve to your life and your garden.
Here are some options that we hope will inspire you to get creative about heating your garden so you can use it all year around.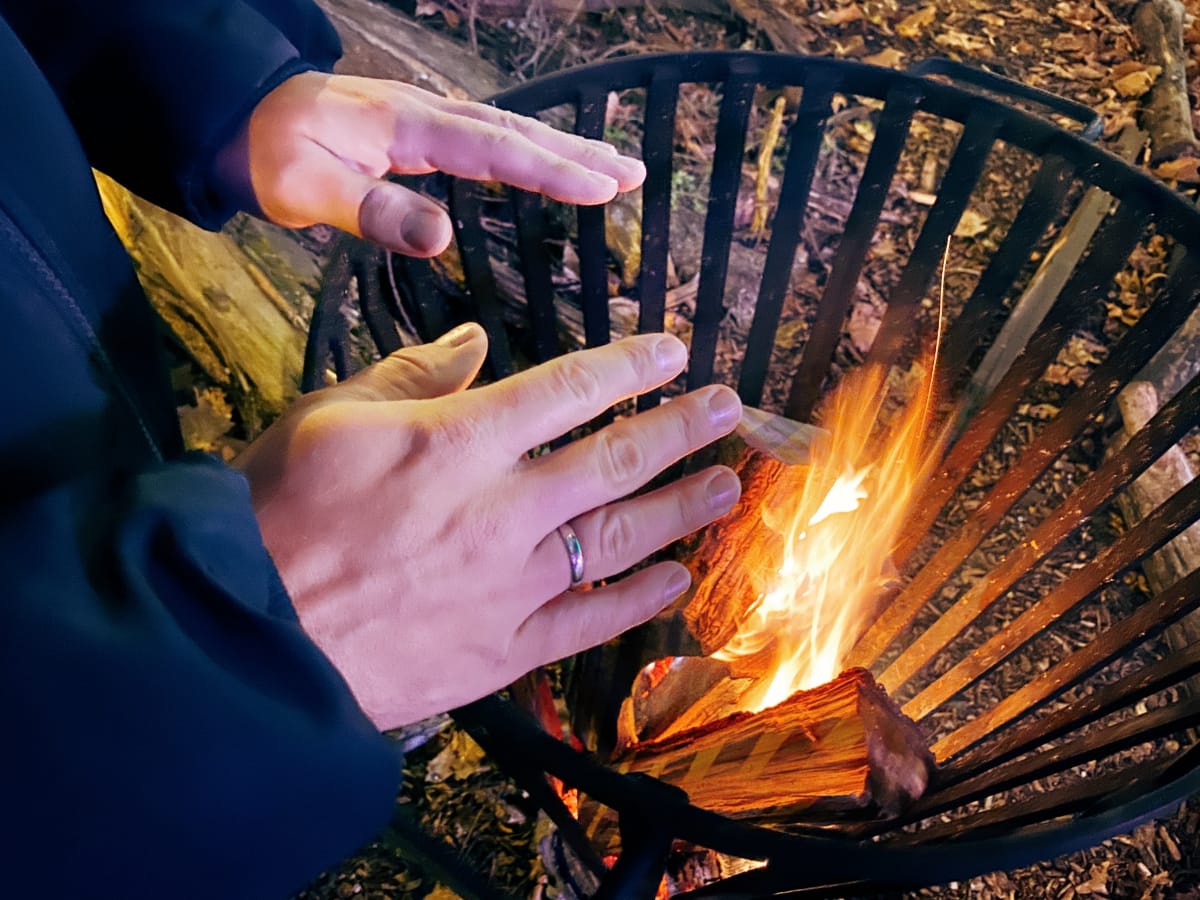 1. Fire baskets
The easiest and cheapest way to get a fireplace feature in your garden is with a fire basket. A basic wood-burning fire basket doesn't need any set-up, place it where you want it, add some logs and off you go. Because it's a basket air can freely circulate around the fire making it very efficient. It is the most affordable route to creating a fireplace in your garden.
You could always build a mock chimney within a wall to make it stand out more.
Here at Phoenix Fireplaces we have plenty of fire baskets that you can view in our showroom in Battlesbridge.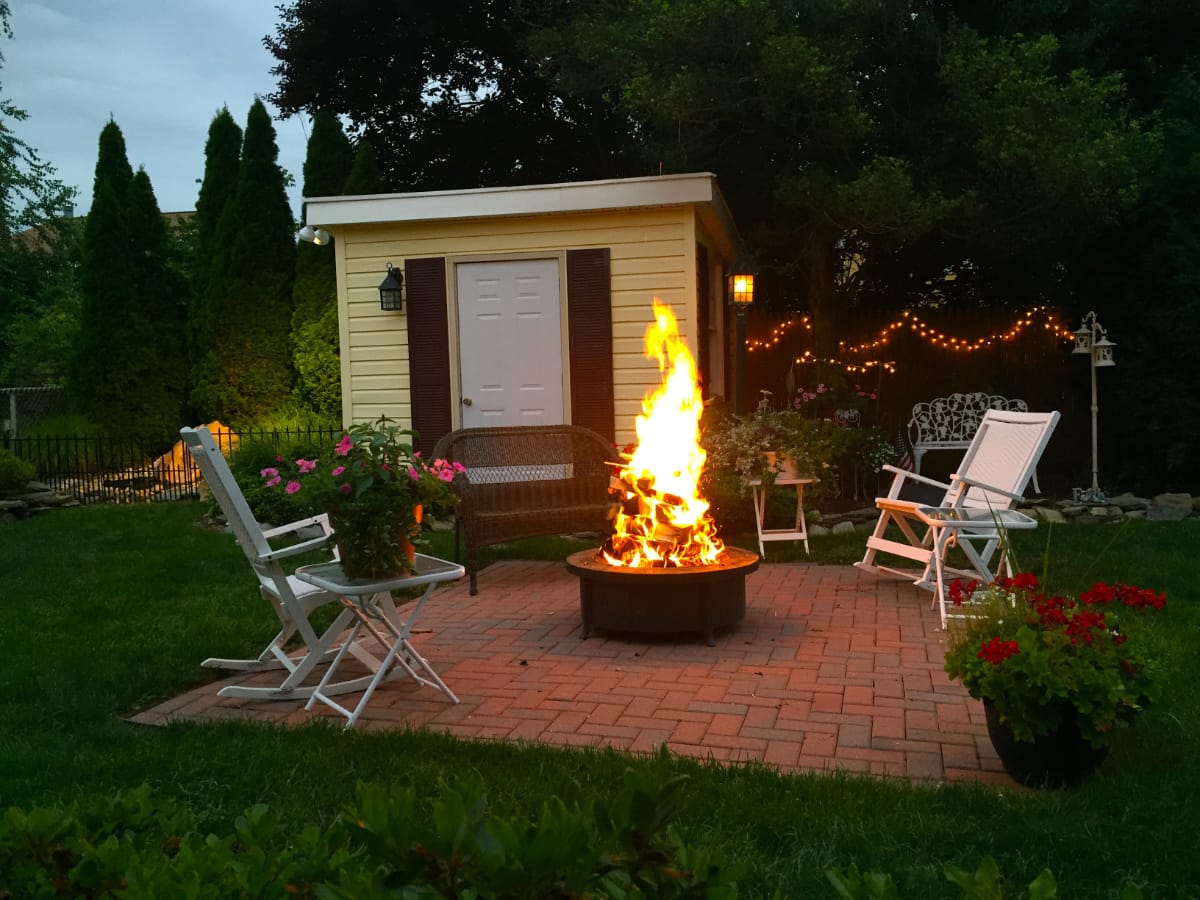 2. Fire pits
Fire pits range from simple portable metal bowls to larger fire pits with add-on grills or tiled surrounds.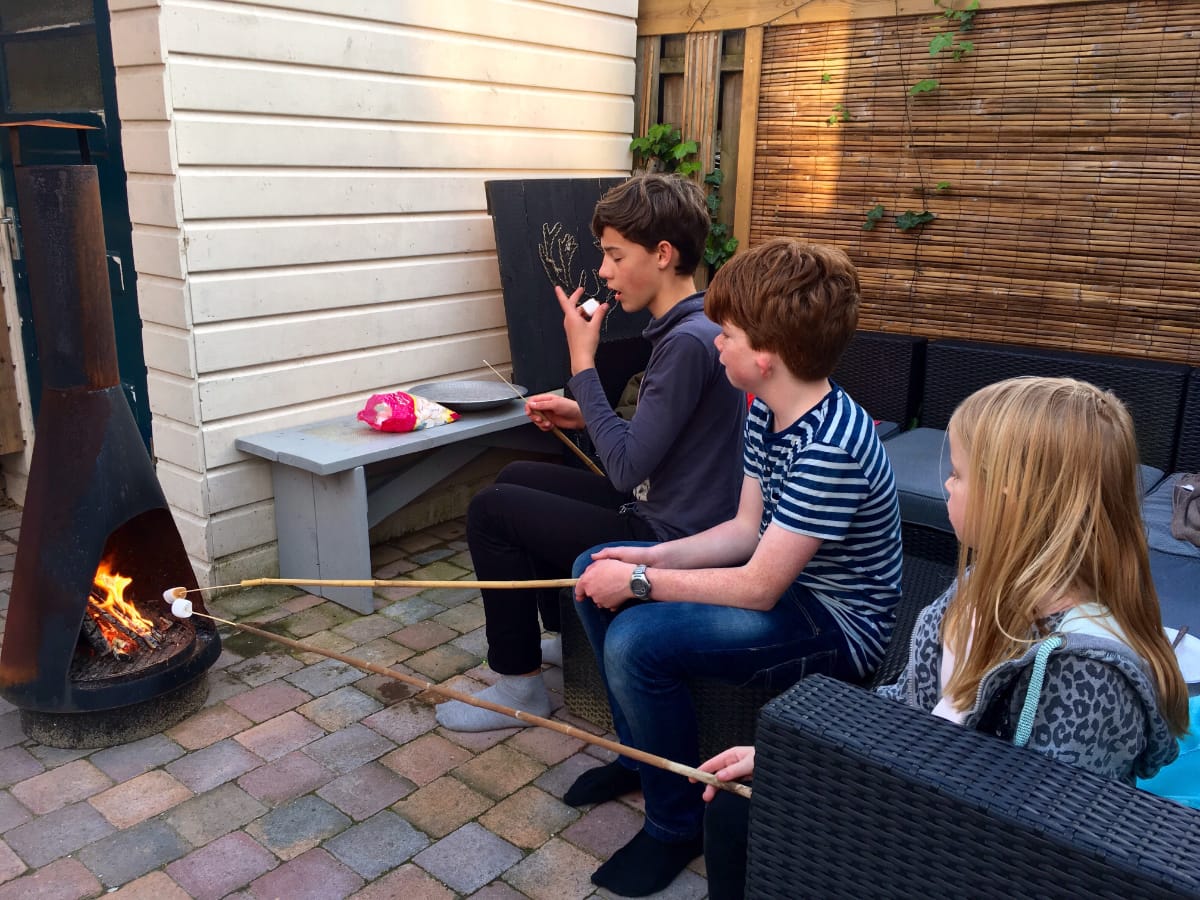 3. Wood burners
Freestanding wood-burners feature a flue, which directs smoke away from you while the heat radiates out of the front towards you. They come in various styles from modern metal, cast-iron to Mexican-style clay chimeneas.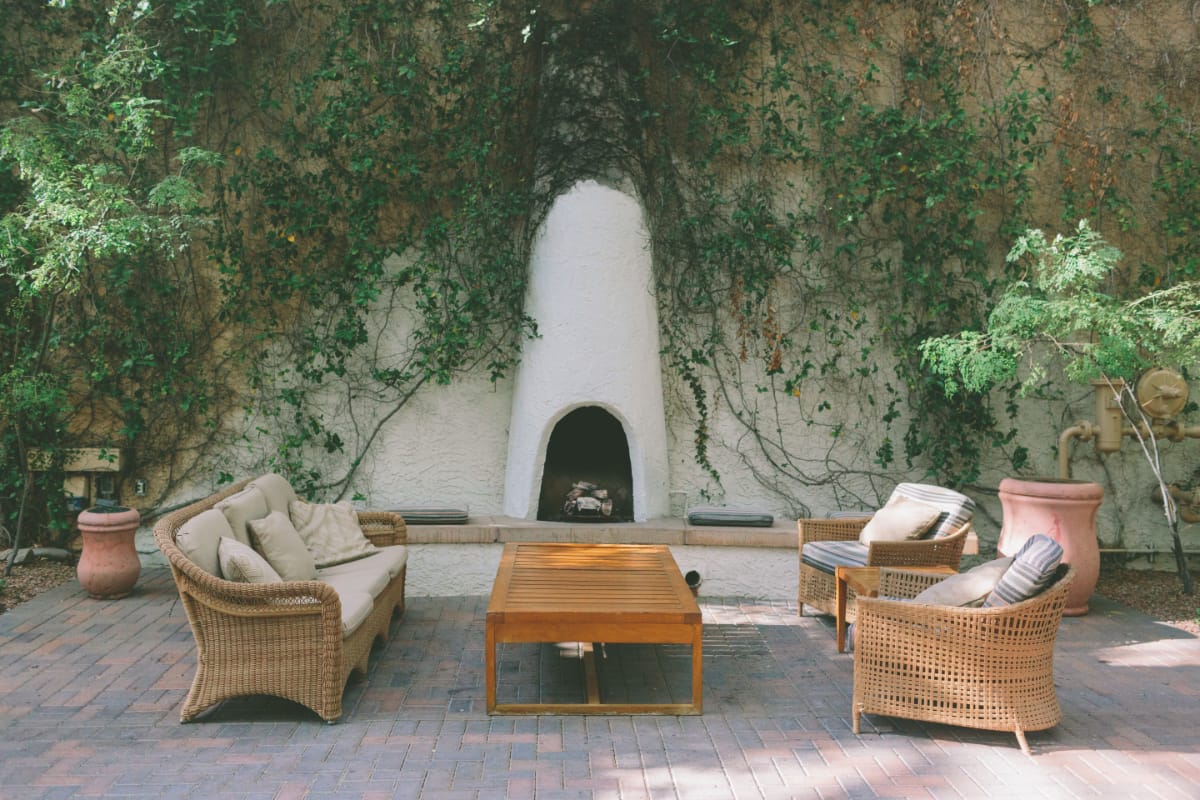 4. Fireplace walls
The ultimate option is a built-in wall fire. You can build these yourself or buy them partially assembled depending on the type you choose.
Where to buy outdoor fireplaces?
You can purchase outdoor fireplaces in multiple places, such as Fireplace showrooms, garden centres and DIY shops. Do a search on line to find your nearest retailer, or purchase on line and have it delivered straight to your door.
Maintaining a fireplace outside?
Stainless steel is easy to clean and won't rust when left out in the rain, but it is pricey. Steel is a cheaper option but it will rust, so Corten steel could be a better option as it forms a stable, rusted orange appearance over time and looks beautiful when contrasted against blues and greys.
Stone and cast iron are robust but heavy to move, so are better left in place, investing in some protective covers for winter or wet weather will prolong their lives.
Can I only burn wood?
The majority of fire pits burn solid fuel. Kiln-dried logs or wood briquettes produce less smoke, while charcoal has a longer burn time so can be more cost effective. There are cleaner options such as bio-ethanol or gel fire pits.
However, if you live in a smokeless zone, you have no option but to use smokeless fuel. See the defra website for further details smokecontrol.defra.gov.uk/fuels.
Are there extras I may need?
Other things you might consider buying:
A mesh screen to keep embers from flying
A wood grate to allow better air flow
Grills for cooking
Hotplates for cooking
Fire tables with built-in surrounds
0 Comments
Comments have been switched off for this post!