2020 Fireplace Trends
T here are so many different types of fireplaces to choose from, it's often hard to know where to start when choosing one for your home.
In recent years we have seen the rise of linear clean lines, which has still been very popular in 2020 and expected to be around for a number of years to come.
Linear Fireplaces
The linear fireplace offers clean lines and a hearth that is flush with the stone exterior, making the fireplace and surrounding wall look seamless.
Even homes with traditional wood-burning fireplaces are being updated with sleek, modern finishes, such as a solid veneer, a mantle that's flush to the veneer, and the use of elements like white marble and tile surrounding the hearth for that linear look.
Check out Flamerite Fires to find the perfect fire for your home.
Dramatic Walls
Along with the linear trend, big fireplace walls have become a must have. The hearth and surrounding area take up a floor-to-ceiling expanse, making it look like a wall in itself. These walls can be for decorative purposes or can be designed to have storage for logs. The fireplace and wall become the feature of the room and will take people's breath away when they see it.
Of course there are simpler things you can do to make the wall above your fireplace look more dramatic, like adding a statement mirror above the fireplace to reflect the light around the room and make a large wall appear even larger. You can also use a large-scale piece of art, pictures, vases, flowers or whatever makes you feel warm and fuzzy inside; really anything that will draw your eye upwards.
Check out vision trimline for inspiration for creating dramatic wall
Corner Fireplaces
The linear look also looks great in corner fireplaces and room separators. With open plan living still being a big trend, corner fireplaces can be used to give a light screen to separate two areas.
With open plan living, the corner fireplace means you get to enjoy your fire from anywhere in the room.
Check out the evonic e-series for corner and room separating fireplaces
Going Big
This one really depends on the type of home you have, but the larger than life hearth opening is gaining in popularity. It conveys elegance and prestige as well as adding warmth to a room. It's very eye-catching as well as dramatic, especially when lighter stonework is used to highlight the large, dark hearth.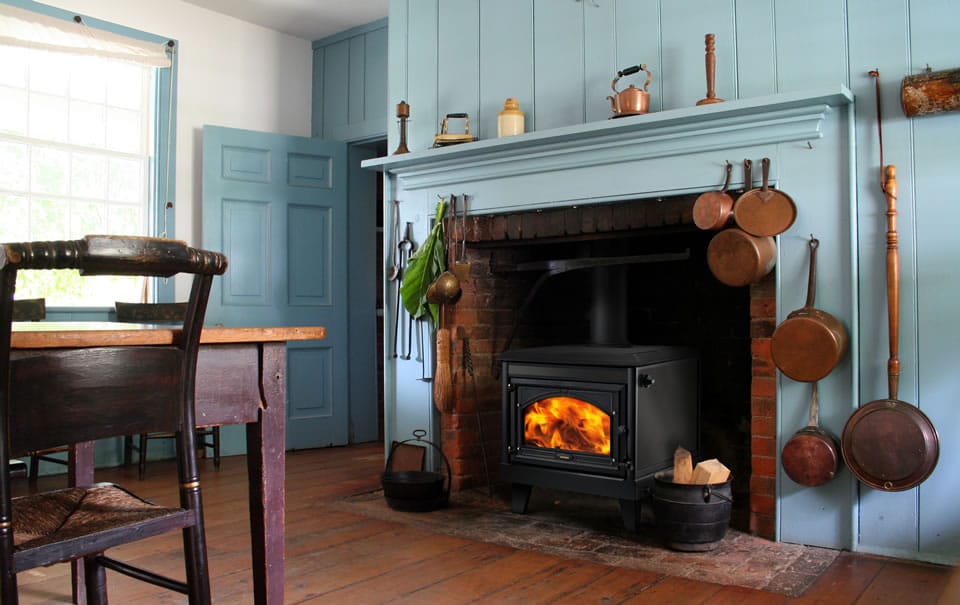 Fireplaces are more versatile than ever before, especially gas fireplaces. If you need some expert advice about which type of fire will suit your space, then please pop into our showroom in Battlesbridge where our friendly staff will be happy to help you.
0 Comments
Comments have been switched off for this post!