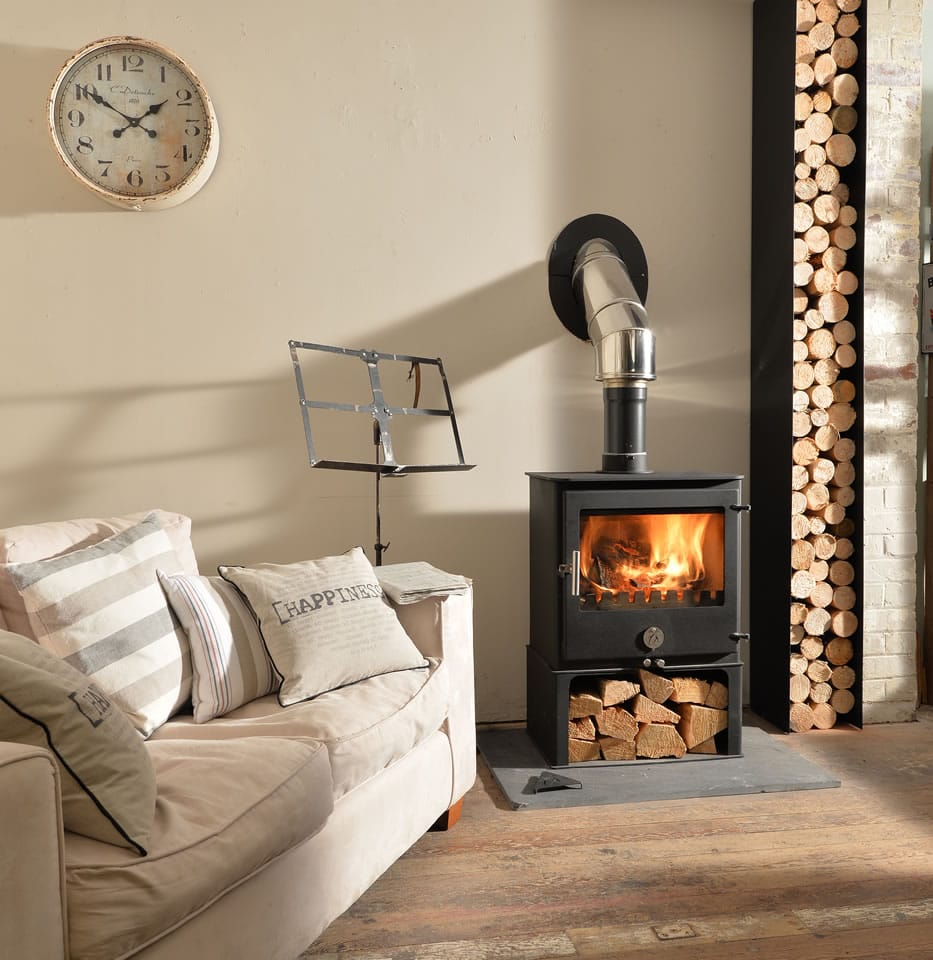 How To Buy The Right Fire and Fireplace For Your Home
U se our essential guide to buying fires and fireplaces

Before you get started you will need some professional advice regarding heat output, fuel sources and fitting. All reputable fireplace showrooms, such as Phoenix Fireplaces, offer an installation service, or will recommend a registered fitter and installer.
The size of the opening in your chimney breast and flue will determine the size of fire and surround that will be suitable for your room. In some cases structural alterations can be made so you get exactly what you want. Again a fireplace showroom can give you that advice once they inspect your chimney.
To be on the safe side have a chimney sweep inspect your chimney and flue to make sure it is in good working order. You'll then have the option to choose to burn either solid fuel or logs, or even fit a stove.
If you like the idea of coal but don't want the mess they create, then a gas fire is a good option, as an open-basket gas-burning fire with ceramic coals is so realistic you'll find it hard telling the real coal from the fake.
If you don't have a flue, or fireplace opening, there are still options available to you so you can enjoy the look of a real fire within your home. There is a choice of flue-less gas fires, electric and gel models that will create an interesting focal point in any room. Flue-less gas fires take the waste gases from your room via a pipe that is ducted through an outside wall.
Flue Types
Before you do anything, you should decide on the fuel type you wish to use. This means you can then check where your gas or electric supply is coming from, whether it is already in situ, or will need to be installed. Getting all this done before choosing the fire and surround you want will make the fitting a far smoother experience.
Brick chimneys are compatible with any sort of fire, but the chimney should be swept and checked before a new installation is started. Pre-fabricated and pre-cast flues are mainly found in newer builds, but most fires can be installed where there is a re-fabricated flue, although a pre-cast flue will limit your choice to a slim line design fireplace. Again the showroom you purchase your fire from will be able to advise you.
Don't think you can't have a working gas fire if you don't have a chimney. You will be able to have a fanned or balanced flue model, but it will need to be on or ducted to an outside wall.
Fanned flue models create a bit of noise, as they require a fan to expel the waste gases, the fan will also need a power supply.
Even if you do not have a chimney, flue, or suitable outside wall, there are still option available to you. Why not give us a call or visit our showroom in Battlesbridge, and we will take you through your options and show you the types of fireplaces you can have.
0 Comments
Comments have been switched off for this post!