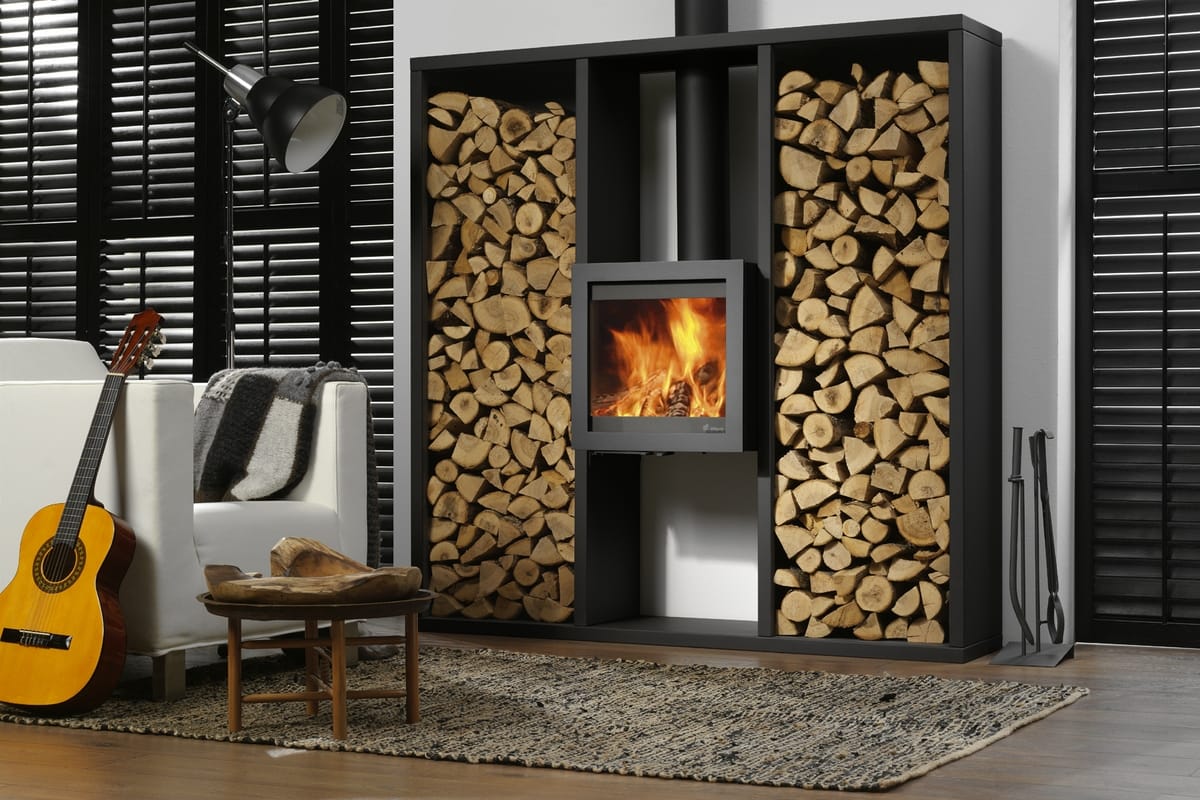 Stylish Ways To Display Your Winter Fire Wood Indoors
W e've put together some excellent log storage ideas that are safe and stylish. Some come with the stoves we sell, others you can build, buy or make yourself.
Stoves popularity is at an all time high, but considering where to store logs isn't always the first priority a home owner thinks about. Designers have come up with beautiful ways to store logs in homes so they enhance the decor, making log storage look like an art form.
It's also important to store logs safely so they don't become a hazard and fall on someone or catch fire.
Storing logs in baskets has been popular for a while, but putting them in alcoves and creating a bespoke space is becoming the norm. If you are going to create a bespoke space yourself you have to consider how the logs will be stacked and the minimum distance between the stove, surrounds and the logs.
Then you have to make sure you have the right logs. England has just created new laws concerning the type of wood that can be burnt. You can no longer burn coal or wet wood, once stocks are used up you won't be able to purchase these anymore. However, some great options are still oak, cherry, beech, ash and hawthorn as they all have a very good, even burn. But, they all need to be seasoned (left to dry out for at least a year, or speed dried in a kiln).
Below you'll see some examples of safe and stylish ways to store your logs.
1. Work wood into your dividing wall
When using a wall to partially divide two rooms you have the option of placing your stove as well as log store within that wall. Phoenix Fireplaces can do this for you when you purchase one of our stoves, or you can ask your builder to check that taking out chunks from a dividing wall will be structurally safe.
If you are building a new dividing wall that didn't exist before hand, then it can be designed to have a log storage space within in.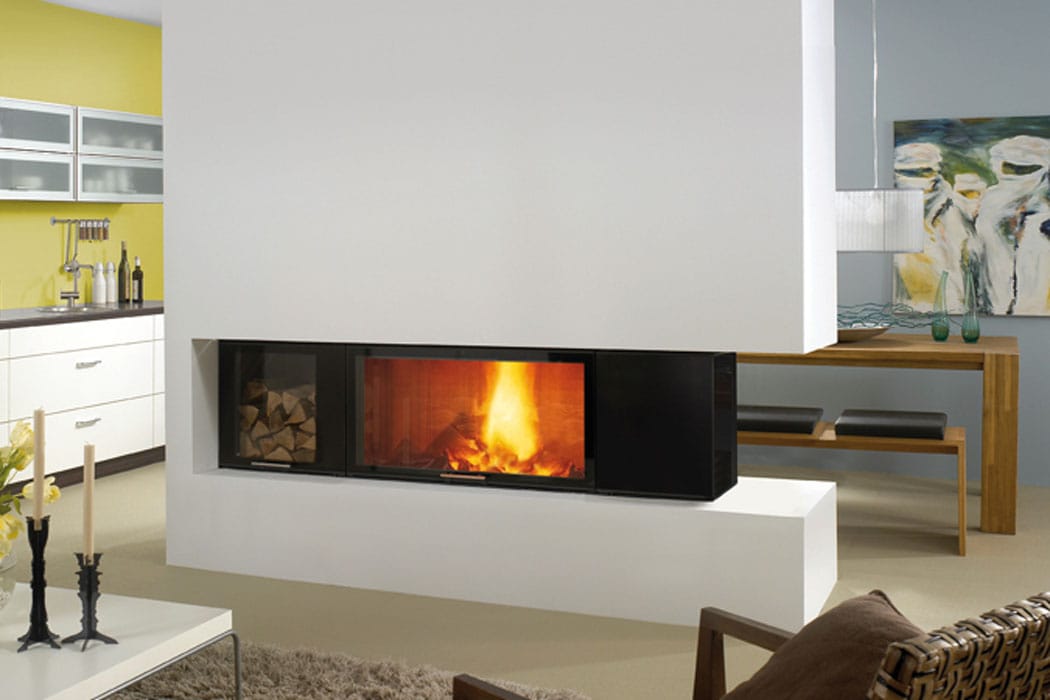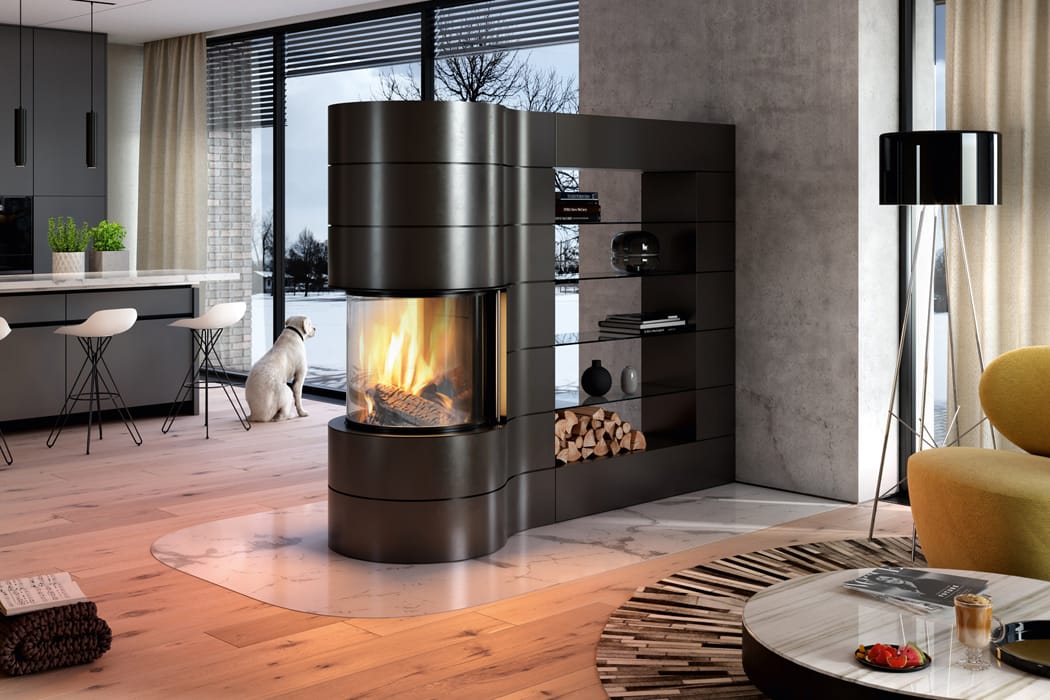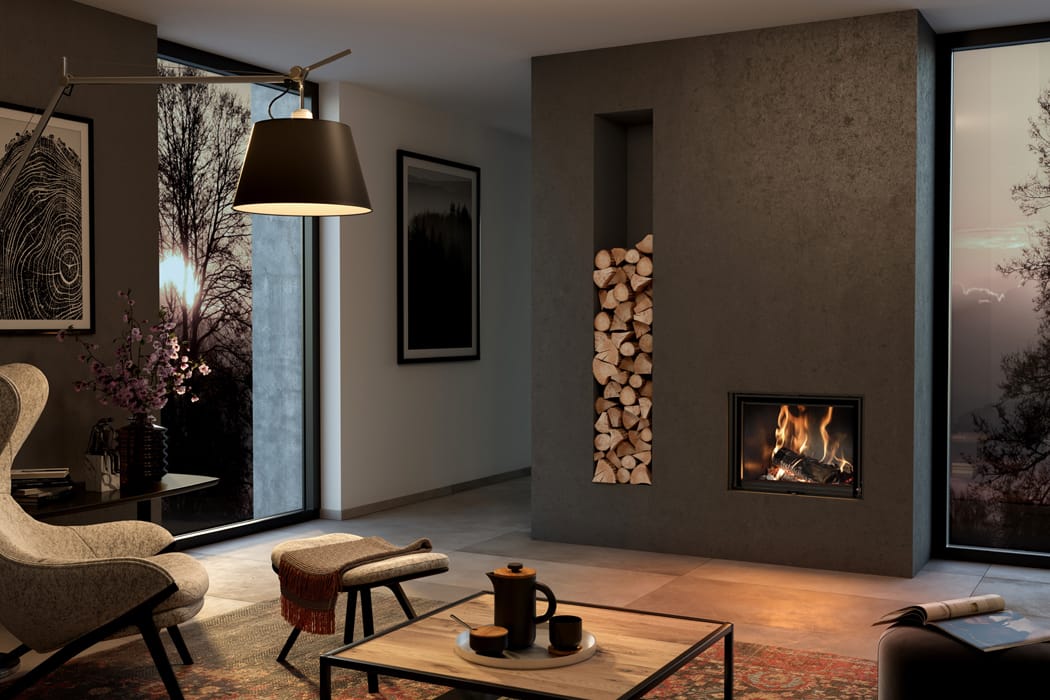 2. Put your logs in a frame
A simple boxed in space can look like an expensive piece of art work if you fill it with logs and add a frame. This is something you could do yourself, or use a carpenter. It's an inexpensive option if you use MDF.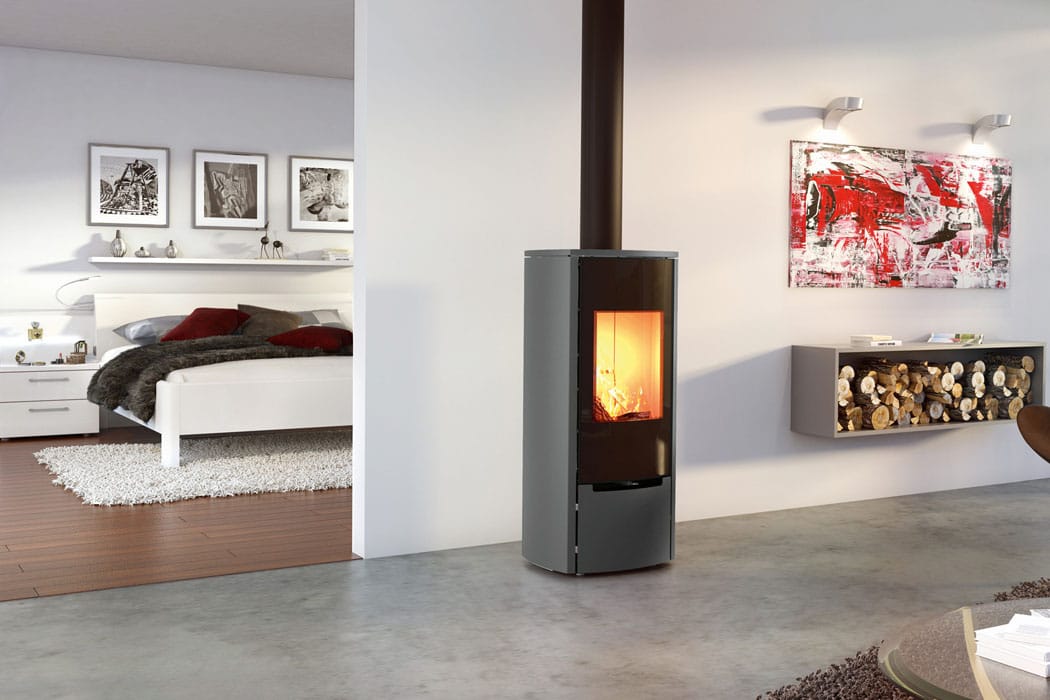 3. Shelves
Keep your firewood on a shelf. This is something you can do yourself, by installing or building a low or medium height shelf near to your stove. Make sure you can easily get to the logs and that nothing above the shelf will cause an obstruction when you need some wood. When topping up add your new wood to the bottom of the pile so the most seasoned are at the top.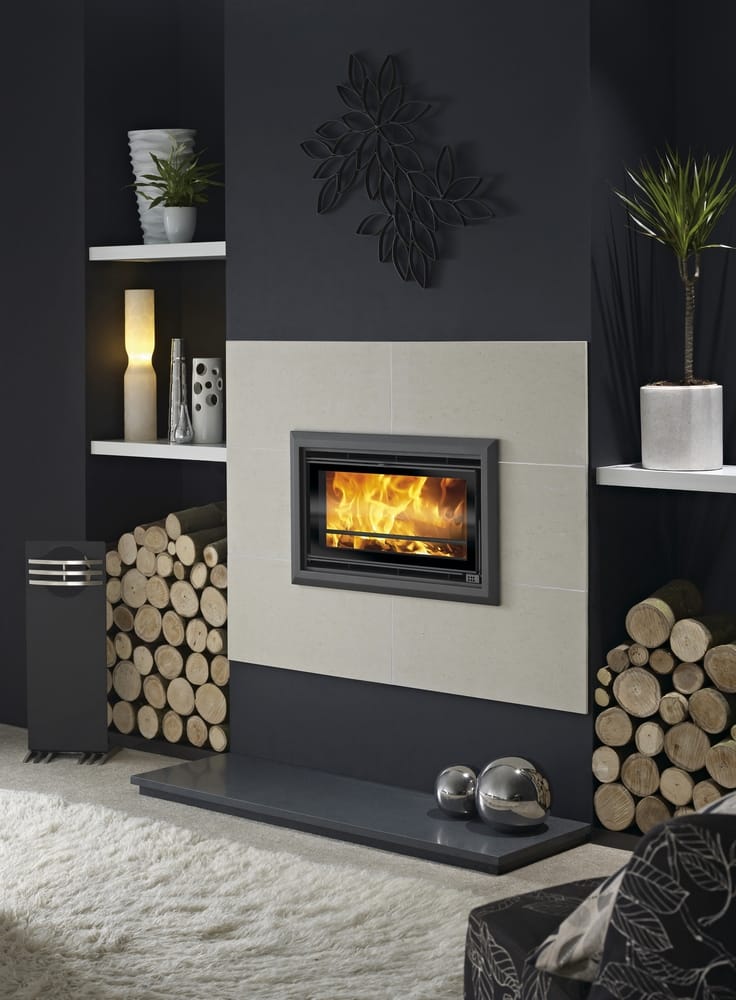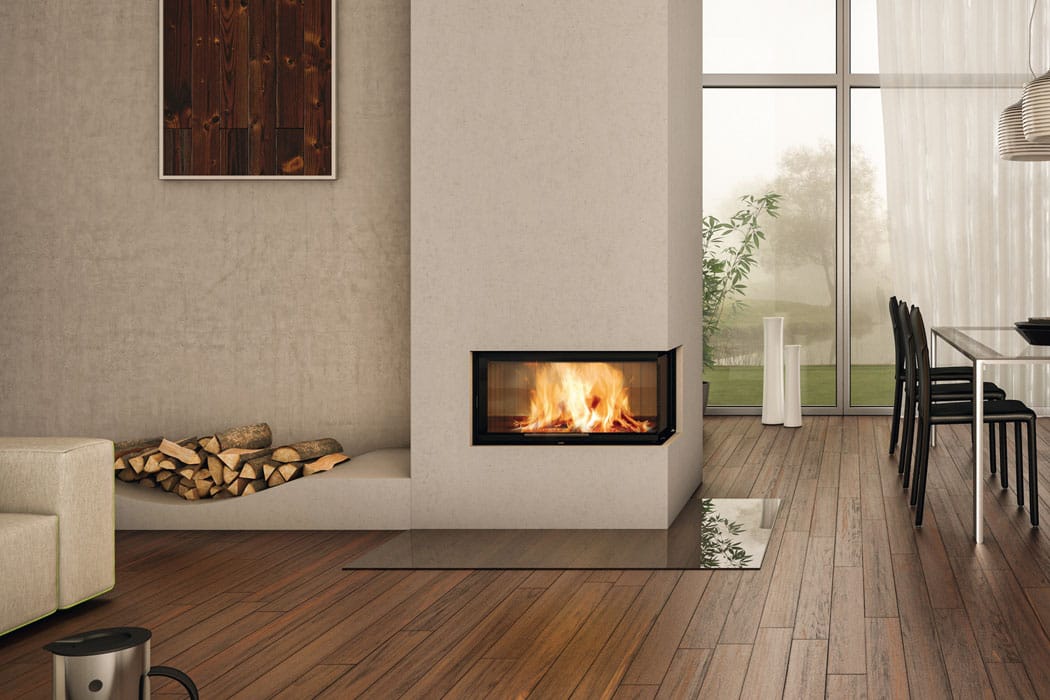 4. Fill the gap
You may have handy nocks within an existing large chimney, a space between two supporting pillars of wood or an area under the stairs that are a wasted space but would make the perfect place to store logs.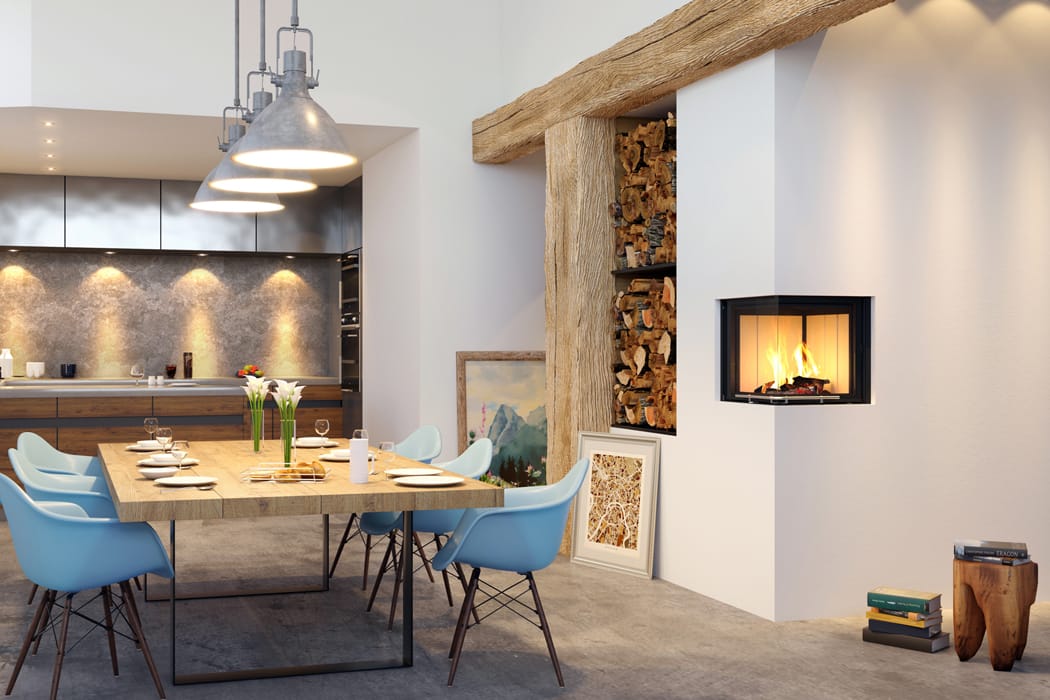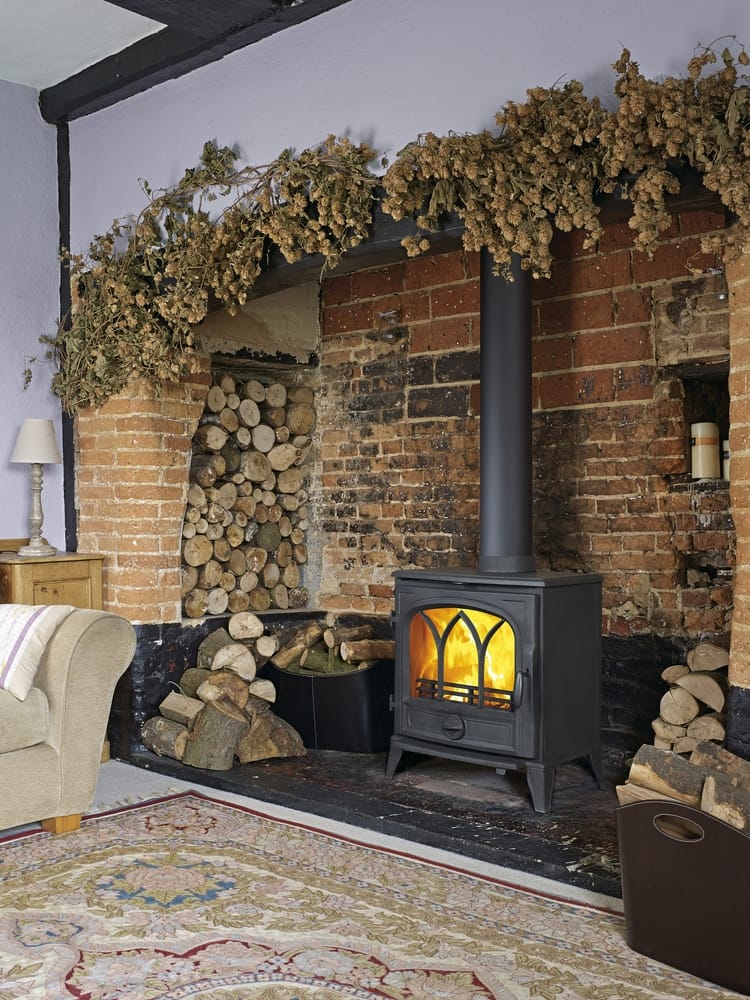 5. Baskets
The cheapest and simplest way to store a few logs is with a basket. They come in lots of different materials from iron, cloth or wood.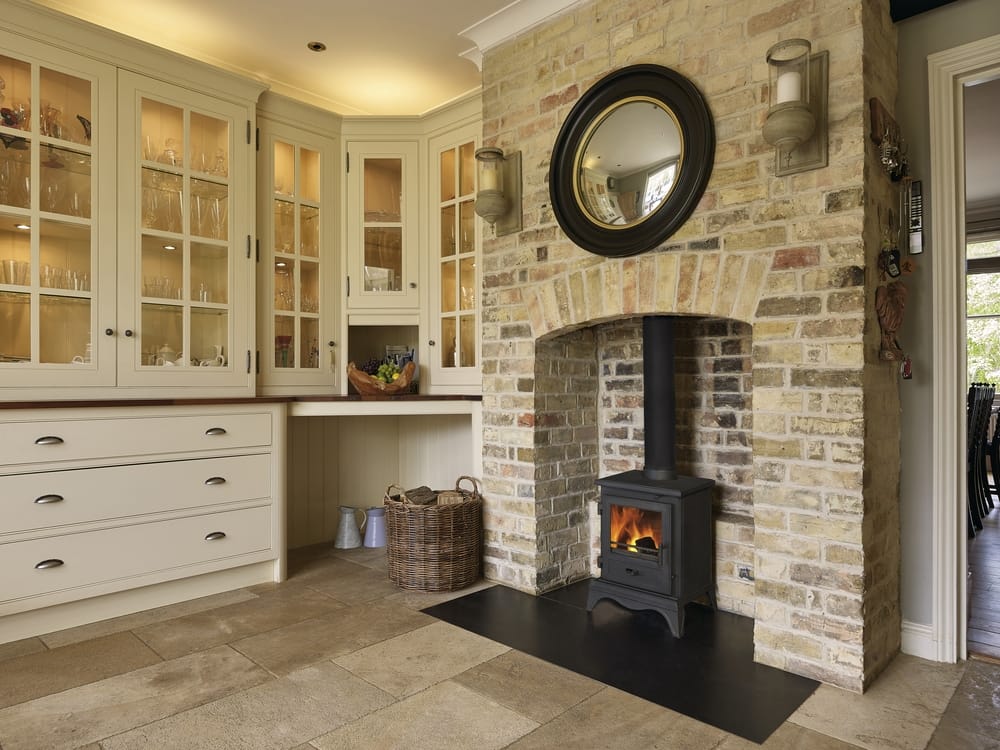 6. Light up your logs
You can always make your logs look even more attractive by adding some low voltage fairy lights, which will draw peoples eyes to them but will also enhance the warm look natural wood gives a room.
7. Fill an alcove
An empty large alcove will make a huge statement when logs are stored in it.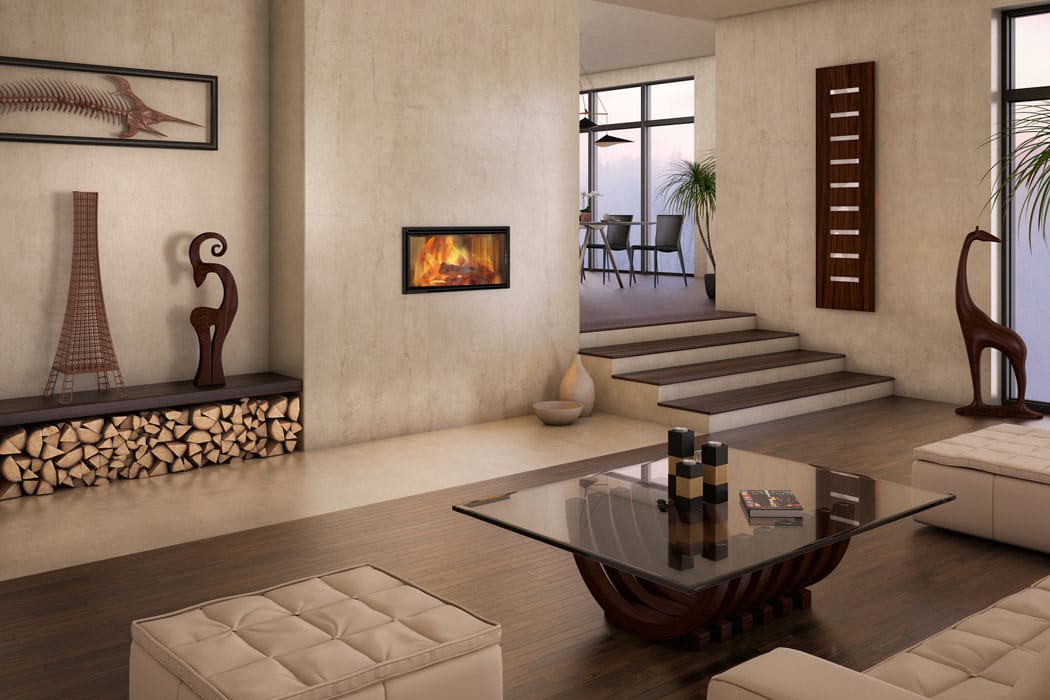 8. Buy a stove with storage
Phoenix Fireplaces fits many different types and brands of stoves from, Capital, Dik Geurts and Spartherm who provide log storage solutions designed to stand out and make a real statement. If you need further details, or want to see the full range that is available, either pop into our showroom in Battlesbridge, email or call us where we will be more than happy to answer your questions.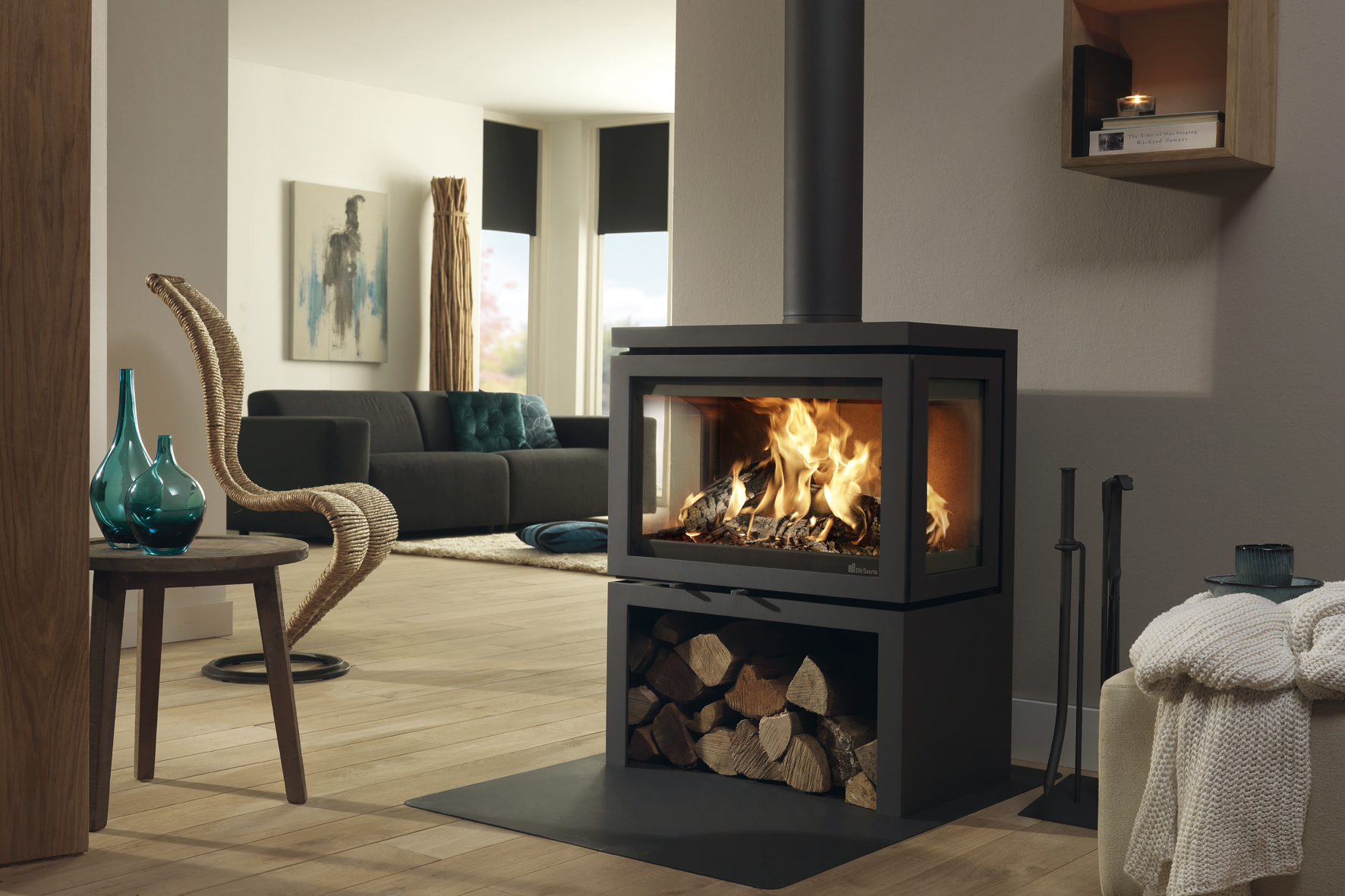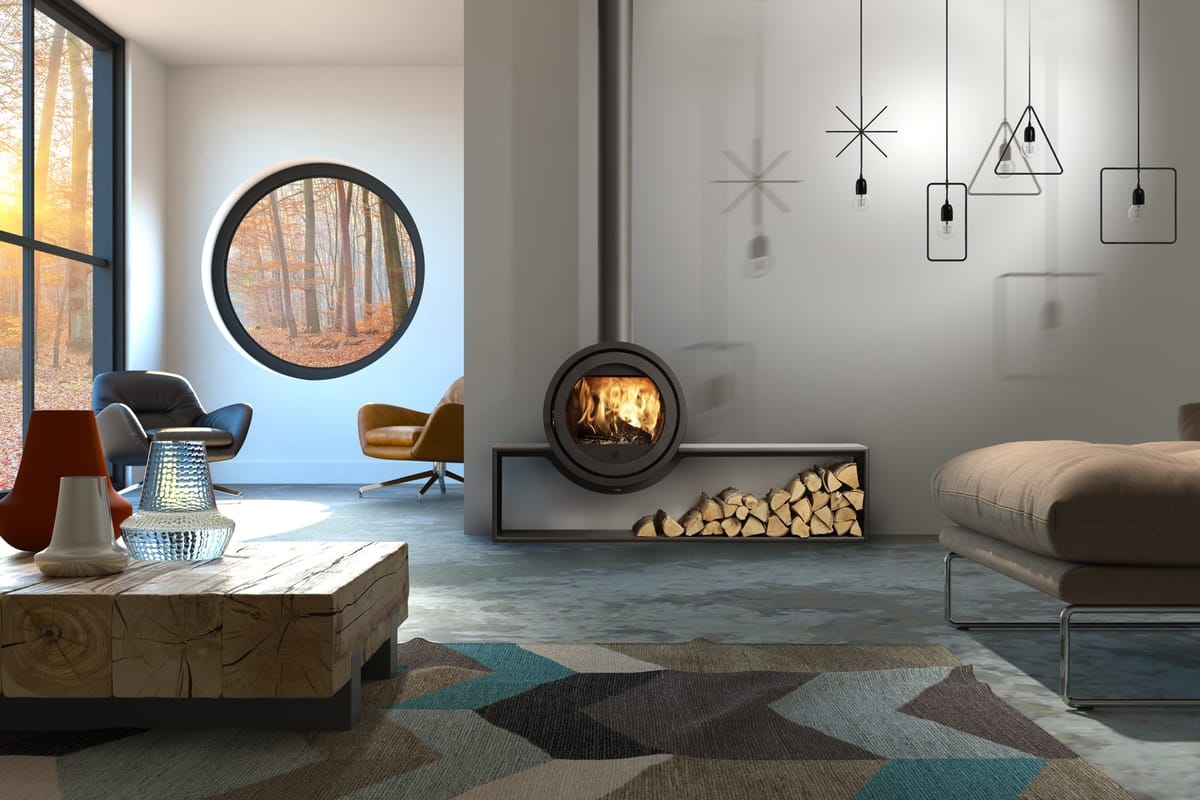 9. Fake It!
You may not even have a stove, or can't safely store a large amount of logs so you can always fake it and use wallpaper instead.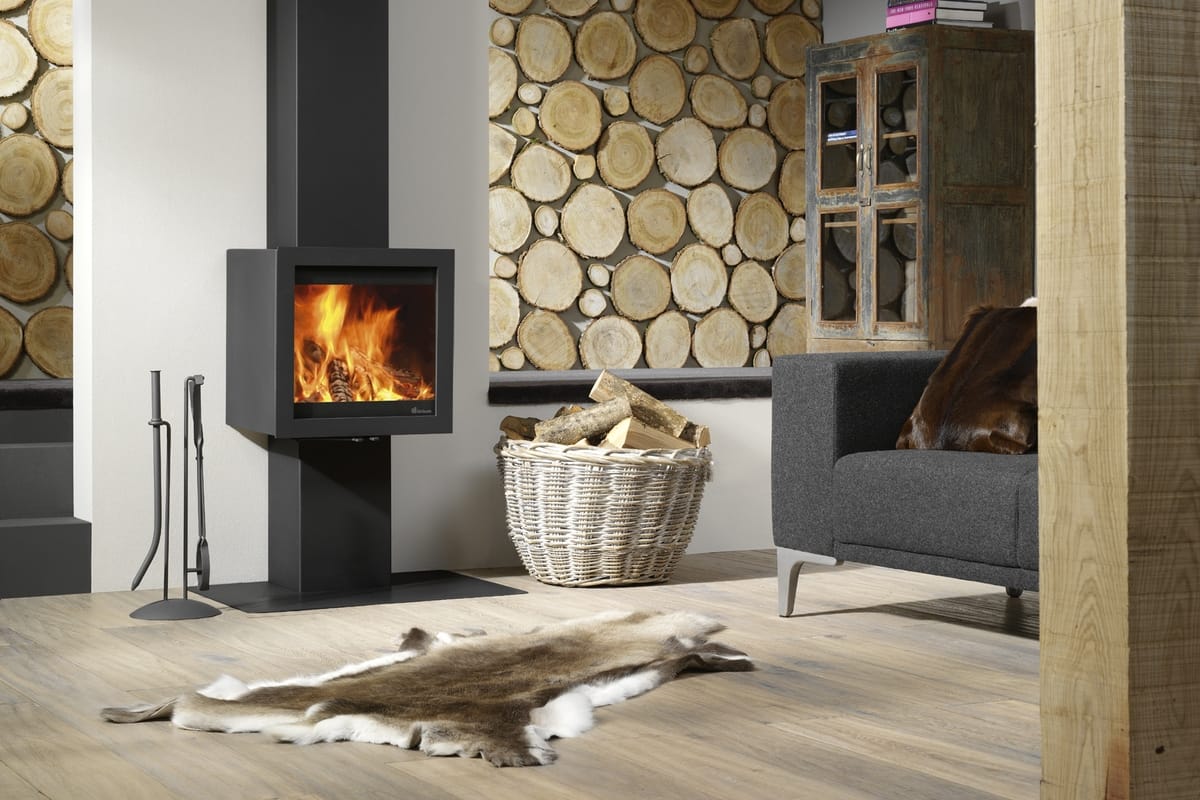 0 Comments
Comments have been switched off for this post!