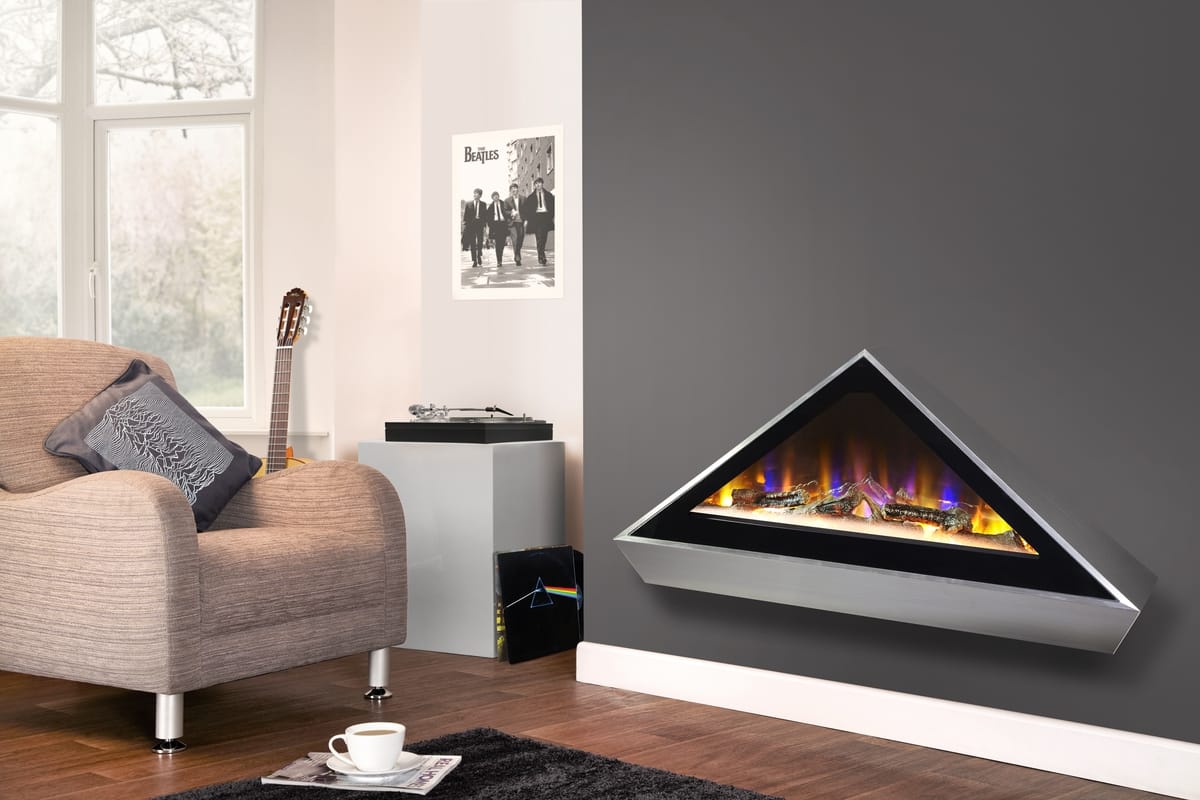 Why An Electric Fire Might Be The Best Choice For Your Home And The Environment
W hy An Electric Fire Could Be Better For Your Home
Heating our homes while taking care of the environment is a tricky balancing act. We never really know if we are doing the right thing until 20 years down the line and we can see the impact.
We are also facing a time when the use of petrol, gas and oil could see it being banned in the not to distant future. Recently the UK Government looked into banning wood burners, as the smoke they cause is harmful to our lungs, but decided against a ban as not enough people have them to cause significant health issues.
Knowing these changes are coming means, if you need to upgrade your current system now, it is a great time to change over to electricity. Right now electricity is considered a cleaner alternative as it can be created by wind, water and solar energy which are all renewable. Plus it always feels better when we choose to do something for the good of the planet and the people around us, instead of being forced to change when a deadline is finally introduced.
We have plenty of electric fireplaces for you to choose from, and they all look as good as a gas or wood burning fire. There are many types of electric fireplaces to choose from, which can make it a bit confusing when choosing the right one for you home. But there is no need to worry, Phoenix Fireplaces can help you choose which electric fire will be right for you and your families needs.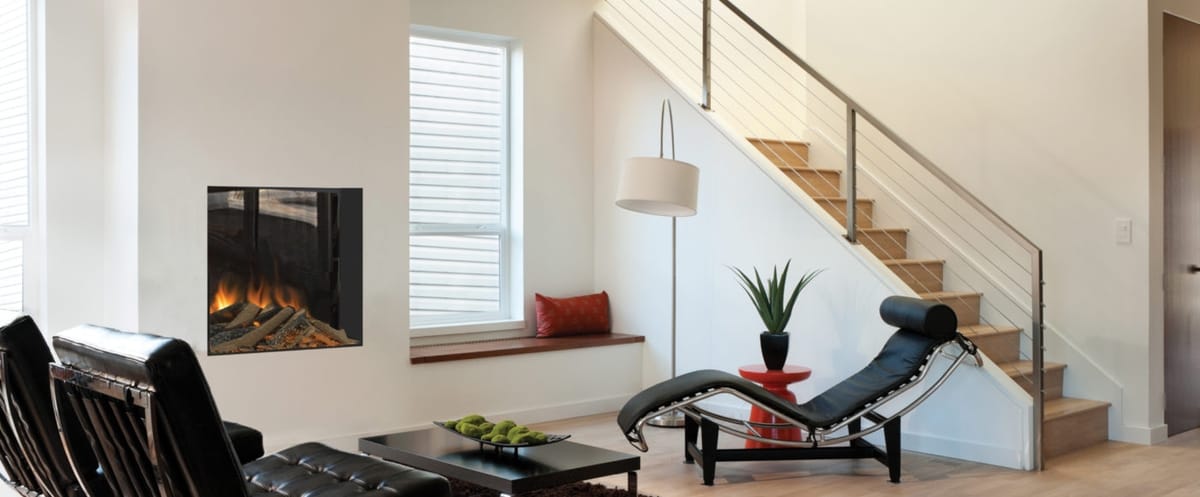 If you have a gas fire that needs to be replaced, or you need to install a fire where a room doesn't already have a heat source, then there is an electric solution for you.
Whether you want a classic design, favour traditional or want something contemporary then there are thousands of electric fires waiting to be discovered.
Electric fires are incredibly easy to install with many models simply needing to be plugged into the mains. Meaning you could be enjoying the warmth and ambience of your new fire in a matter of minutes. Electric fires do not require a chimney, making them perfect for smaller rooms or modern homes that were built without a working chimney.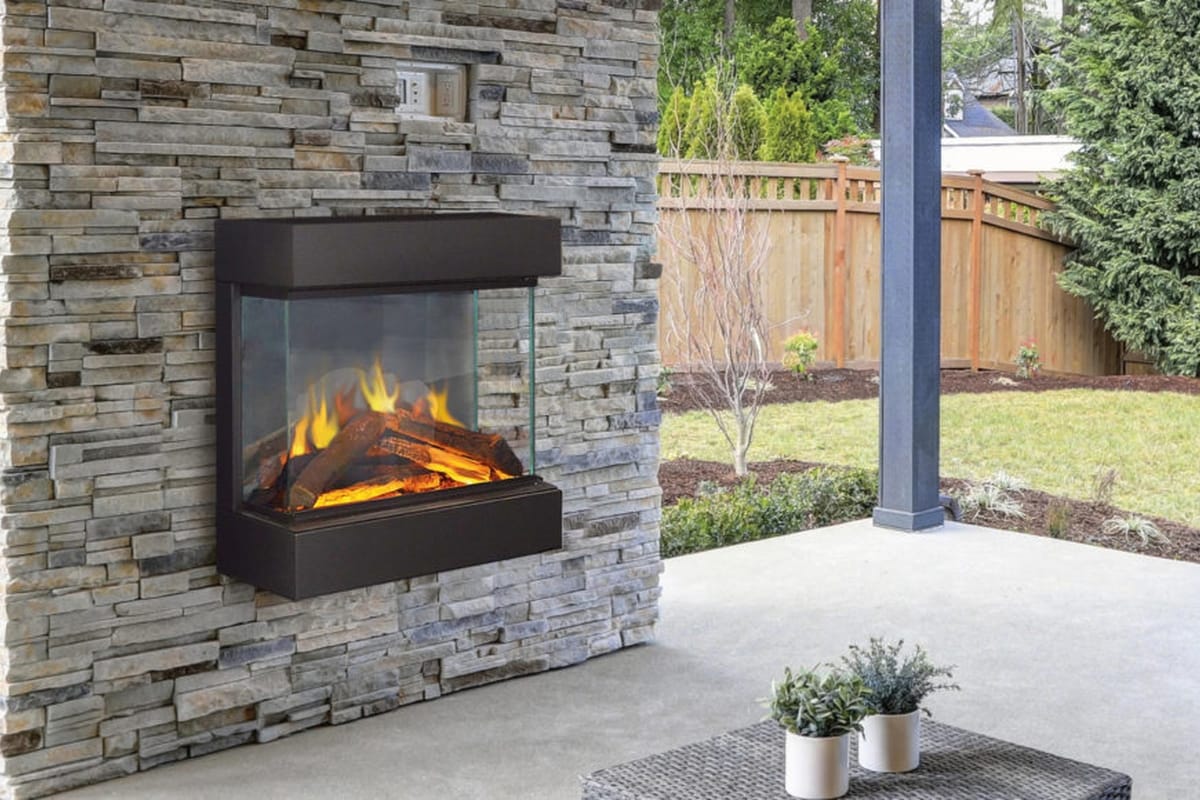 You often, don't even need a fireplace, so you can locate your fire in the most convenient place in your home when its warmth will benefit you the most.
Electric fires are also easy to use, most being operated at the flick of a switch. They even come with remote controls so you can sit back and adjust the temperature from the comfort of your sofa. They can come with thermostats enabling them to adjust themselves to keep a consistent heat in your home, pretty much like central heating.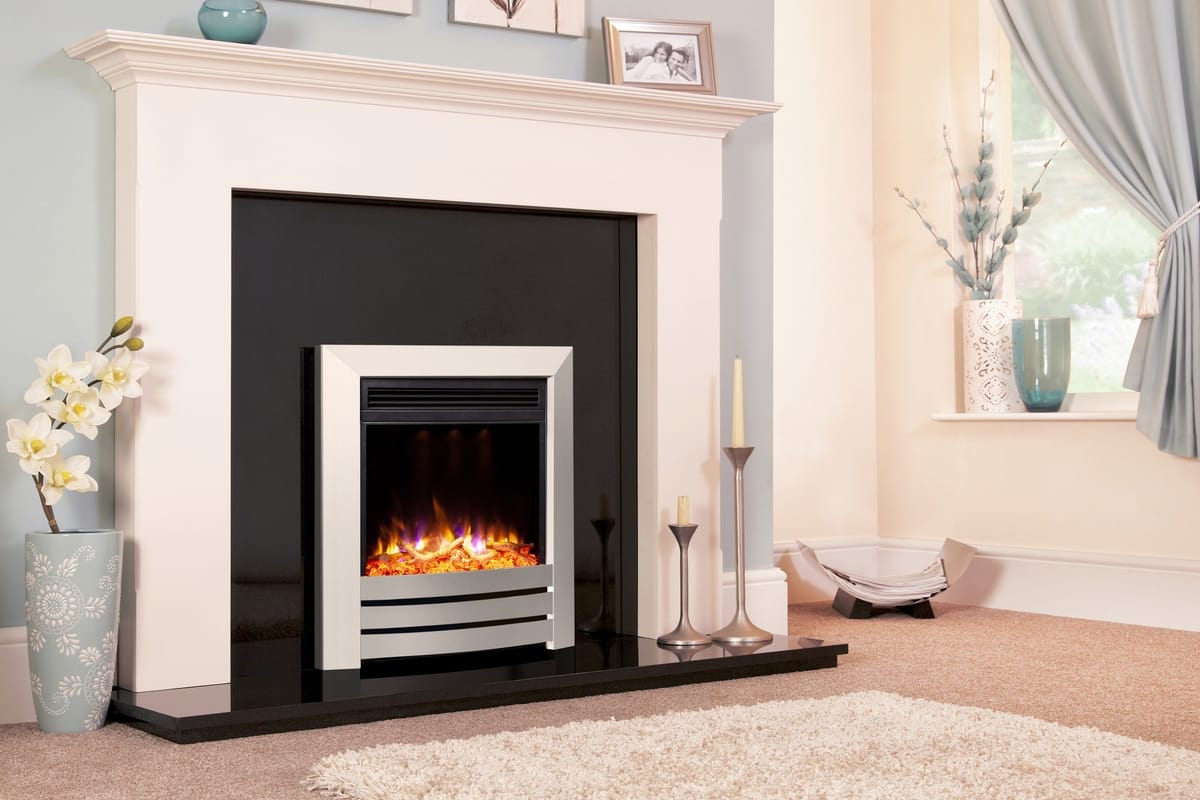 Celsi Electriflame XD Camber Silver
When upgrading to a new electric model, you will find it is more energy efficient than an older model. Today's models also come with energy efficiency ratings so you can check how good yours will be. By choosing a high rated electric fire will help to cut out energy waste and reduces your bills, plus its better for the environment.
Most electric fires give you the option to have the living flame display on even when the fire is not emitting heat, which means you can ad a warm and welcoming feel to your room at miniscule cost, which you can't do with a gas fire.
Pop into our showroom in Battlesbridge to view our electric fires or take a look at some of our electric fires on our website:
Celsi Electric Fires
Evonic Built Ins
Evonic Insets
Evonic Suites
0 Comments
Comments have been switched off for this post!