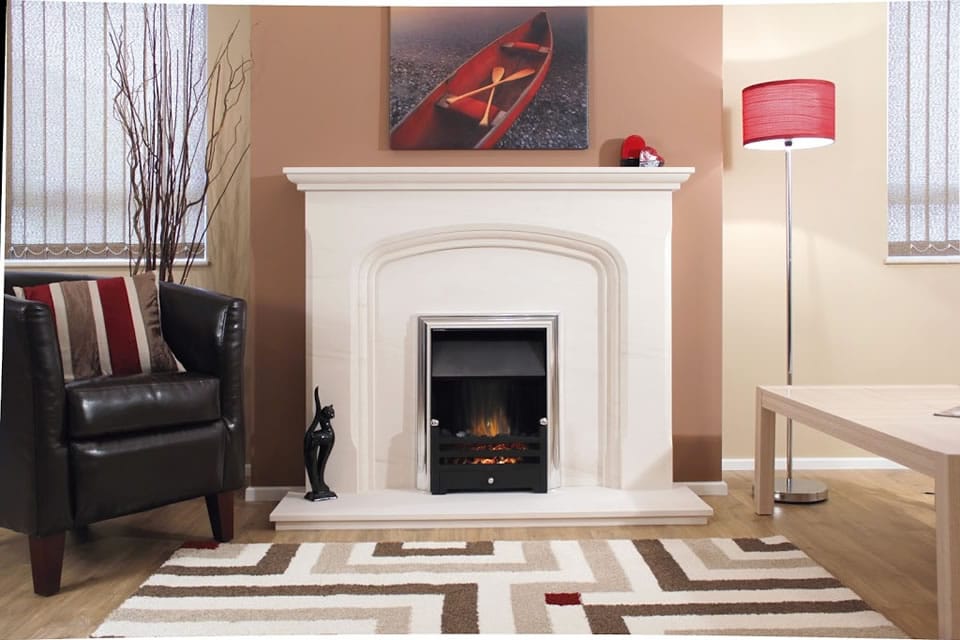 Is an Electric Fireplace Energy Efficient
E lectric fireplaces are one of the most efficient ways to heat a room, which in turn, reduces energy costs. Electric fireplaces heat rooms faster and more efficiently than real wood burning fireplaces do. Since heat rises, traditional chimney fireplaces let some heat out through the chimney.
Where you require ventilation to run a gas or wood burning fire, electric fireplaces do not. Since drafts come through this ventilation, your already heated room becomes cold again after a few gusts of freezing air.
With an electric fireplace, rooms warm up quickly and stay warm throughout their entire use.
LED technology is making huge changes to electric fireplaces. LED's consume less energy and the normal lifespan of an LED bulb is 50,000 hours and contains no mercury, which helps reduce greenhouse gas emissions and costs much less to operate. LED bulbs also stay cool to touch.
If you are considering an electric fire for your home, please do not hesitate contacting us for any further information or advice you may need: 01268 768844.
We stock Newman Designer Electric Fires.
0 Comments
Comments have been switched off for this post!