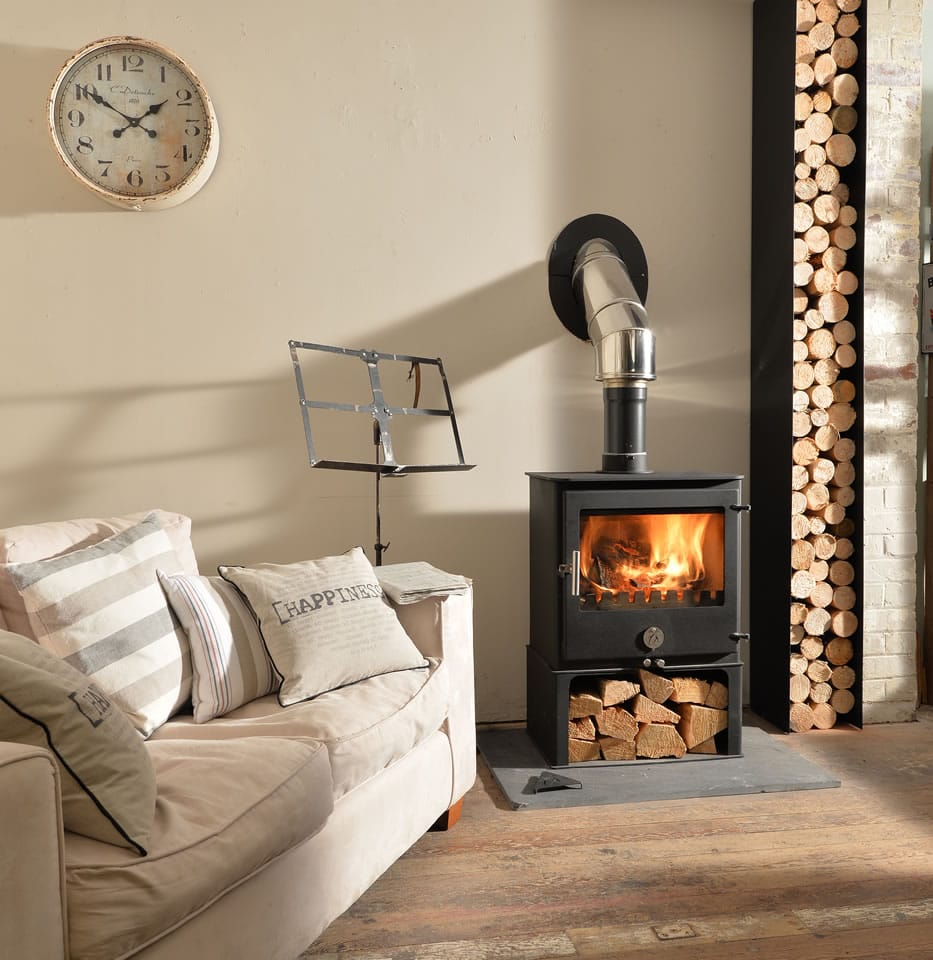 Installing a Solid Fuel Stove
H ere at Phoenix Fireplaces we are experts when it comes to installing stoves; with the help of our fantastic customers, who have given us feed back, we have put this article together so you can find out exactly what you need to know about buying and having a stove installed in your home.
We will let you know what an installation will involve, and how it can affect your way of life and home on the day of installation and afterwards, and what you should expect from an installer.
Competent Person Scheme
You can't install a stove yourself, you really do need a competent person who is a qualified installer because building regulations have to be met. There are a couple of competent person schemes, such as HETAS, NAPIT or APHC.
Using someone who is registered with a Competent Person Scheme (CPS) will save you the time and hassle of getting building regulations approval. The competent person is able to certify their own work as they have undertaken training for the installation of solid fuel heating, whereas if you do the install yourself or use a builder you will be responsible for obtaining building regulations approval. Phoenix Fireplaces is HETAS registered, but you can find a full list of schemes on the government's Gov.uk website.
Stove Flue
If you don't have a chimney, you can still have a stove fitted, but you will need to have a flue built to take gases out through the ceiling or wall. The flue can run directly out of the room through a wall or ceiling, just like the picture below.
The flue is very important as it will take any gasses created by your stove straight out of your building. It also keeps the gasses hot so they don't turn into condensation, as this can result in a build up of tars and creosotes which are a potential fire hazard.
Your chimney may need to be lined, or relined if it is old. This used to be quite a task, but modern technology has provided us with a long flexible tube that is fed into the chimney making the job faster.
Insulating your chimney also helps the gases stay hot, the insulation is added between the chimney wall and the lining. If you require a standalone flue, you will need an insulated twin-walled or double-walled flue.
The more work required to line and insulate a chimney the higher the cost of the installation and even the type of stove you can have may change. Whether you choose to use a builder or a stove installer to fit your flue the price will be the same.
Choosing a Stove
There are many factors that will affect your installation and the type of stove you can buy. The size of the chimney can affect the size of the stove you can have, or increase the cost if the chimney has to be altered to accommodate the stove. The room, it's size, the number of windows and doors will also have an impact on the type of stove you have. The wattage of the stove (measured in kilowatts - kW) are different because of different room requirements, if you get it wrong you can end up being either too cold or too hot.
You can easily work out the wattage requirement for your room by multiplying the height, width and length of your room together and dividing this by 14. If you get a different figure to your installer question them!
Your installer should also be able to show you calculations for how efficient the stove will be in your room.
Most if not all installers will want to do a survey before any decisions are made about the type of stove you can have. This could save you money, as you will have the right stove for your home and the survey can uncover any problems. However, on the day things can go wrong that are of no fault of the installer and you will be expected to cover the cost of such things as broken lintels, structural defaults with the chimney breast etc.
Installation Survey
The installer will come to your home to check all aspects of your room, the state of your chimney, room size, number of windows and doors etc.
If you already have a chimney a smoke test will be carried out to see if any smoke is escaping the chimney breast and coming into your home. If the test is inconclusive a camera will be used to make a visual check. Installers are legally bound if anything goes wrong, so its common for an installer to reline the chimney, especially if the building is old. You should receive a written breakdown of the results - don't be afraid to ask for a copy.
With any major works, it is always best to get three surveys done on your home so you can compare prices and the work to be carried out, and know what work is covered by the quote.
Some installers will charge for the survey, especially if you are not local to them. But this fee is often refundable if you choose to go ahead with them.
Stove Installation: What Is likely To Happen On The Day
Your installer will give you a time scale, but do allow for a whole day of disruption for a simple installation.
1. Preventing Mess
Remove as much of your furniture as possible from the room, it also helps to have your chimney swept before the installation to cut down on soot. It won't matter how much protection is used you will still be finding soot for weeks after the installation.
Your installer will cover anything they think may be in the fall out zone. Some installers will add sheets to the front of the fireplace to stop as much dust and dirt coming into the room when the lining is added.
Most people don't start thinking about having a stove fitted until the weather gets colder, wetter and windier. This can cause additional mess when mud or water is brought into your home on work boots. Rain can also cause delays. This mess and possible delays can be cut down by having your stove installed during the summer months when it is dry outside.
2. Stove Hearth
Anything that is combustible will have to be removed from around the stove. This can include removing wooden flooring and building a hearth, to taking out wood timber. This will all add to the cost of the work and length of time needed to complete the installation.
Damage can be caused to surrounding walls, so it is best to check for potential damage and whether putting it right is part of the service.
However, despite the best of plans and preparations things can go seriously wrong. The worst case I have known of is an entire chimney breast collapsing but that is an extreme case.
3. The Smoke Test
A further smoke test may be carried out on the day of installation to ensure nothing has changed between the survey and the actual fitting day.
4. Line Chimney
If your chimney needs to be lined a flexi liner will be installed down it, this means your installer will need access to your roof. If the easiest point of access is through a neighbours garden, please ask for their permission to cross their garden well in advance of the day.
5. Insulating The Chimney
Next comes the insulation of the chimney, the most common type of insulation is microfill which is poured down the chimney and sits between the chimney and the lining.
7. Sealing The Chimney
The chimney will be sealed off at the bottom using a metal plate. This plate has a hole in it big enough for the liner to go through. The top of the liner will be cut to size for the chimney topper to be added. If you live in an area that has lots of birds, or birds are likely to nest in a comfortable spot such as a chimney top, then investing in a bird guard topper is essential to prevent fires.
8. Attach Adaptor And Stove
An adaptor is fitted to the lining and the stove to connect them together.
9. Test The Stove
A smoke pellet should be used to double check everything is working.
10. Check How The Stove Works
You should now be shown how to use the stove. From going through the stoves features, building a fire, and creating the optimum constant temperature to run your stove at. Don't be afraid to ask your installer as many questions as you like, even if you think the question is stupid. It's better you are comfortable with your new appliance then being left trying to work it out yourself.
11. Building Regulations
Ultimately it is your responsibility to check your installation complies with building regulations. The Hetas website (hetas.co.uk) has a full list of all the British standards each element of your install needs to meet.
0 Comments
Comments have been switched off for this post!