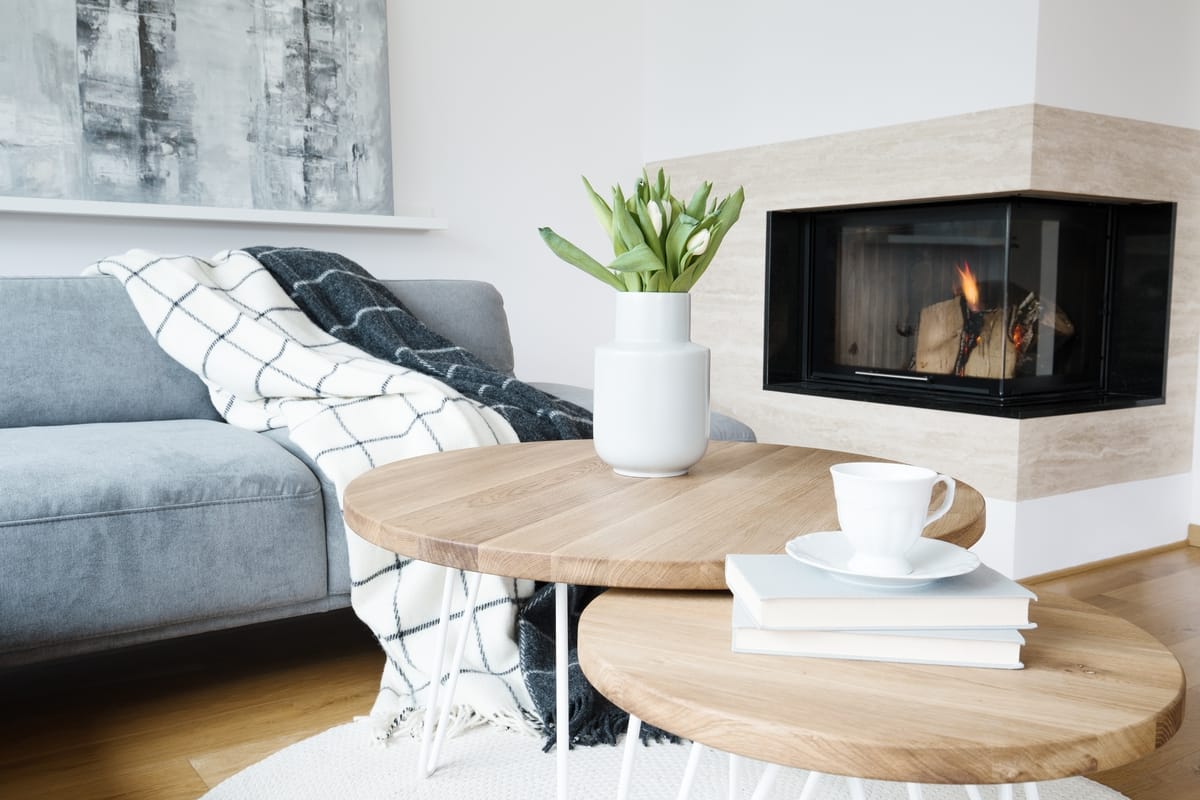 Fireplace Ideas For Warm And Cosy Nights In This Winter
M ake the most of your fireplace with some clever accessorising
As the seasons change and Autumn arrives, we start thinking about heating our homes, and about that lovely cosy inviting feel fireplaces provide with their open fires and flickering flames. Then some of us start thinking about decorating them for Halloween and then Christmas. But why wait for the holiday celebrations, picking out accessories for all year around display will make you smile no matter what the weather is doing outside.
Our fireplace ideas can be incorporated into contemporary or traditional schemes. And you never know, it might inspire you to accessorise other areas of your home.
1. Creating a modern, industrial look
If your original fireplace is no longer fit for purpose you could commission your own in cast concrete to go with a beautiful modern cast iron stove. Pop an industrial style mirror on top of the mantel, some plant pots made of natural materials with succulents in them and some orange colours to reflect the orange flames.
2 Blend your fireplace into your room
Sometimes it is nice to have a fireplace that blends into a room instead of standing out loud and proud. This could be because you have a large item of furniture you would prefer being the stand out item in your scheme. Painting fireplaces works better when you work with deep colours rather than pale neutrals.
You could have a light grey stove and a light grey sofa to contrast with a darker blue fireplace and walls, this should bring enough lighter colours into the room so the darker colours don't feel over powering.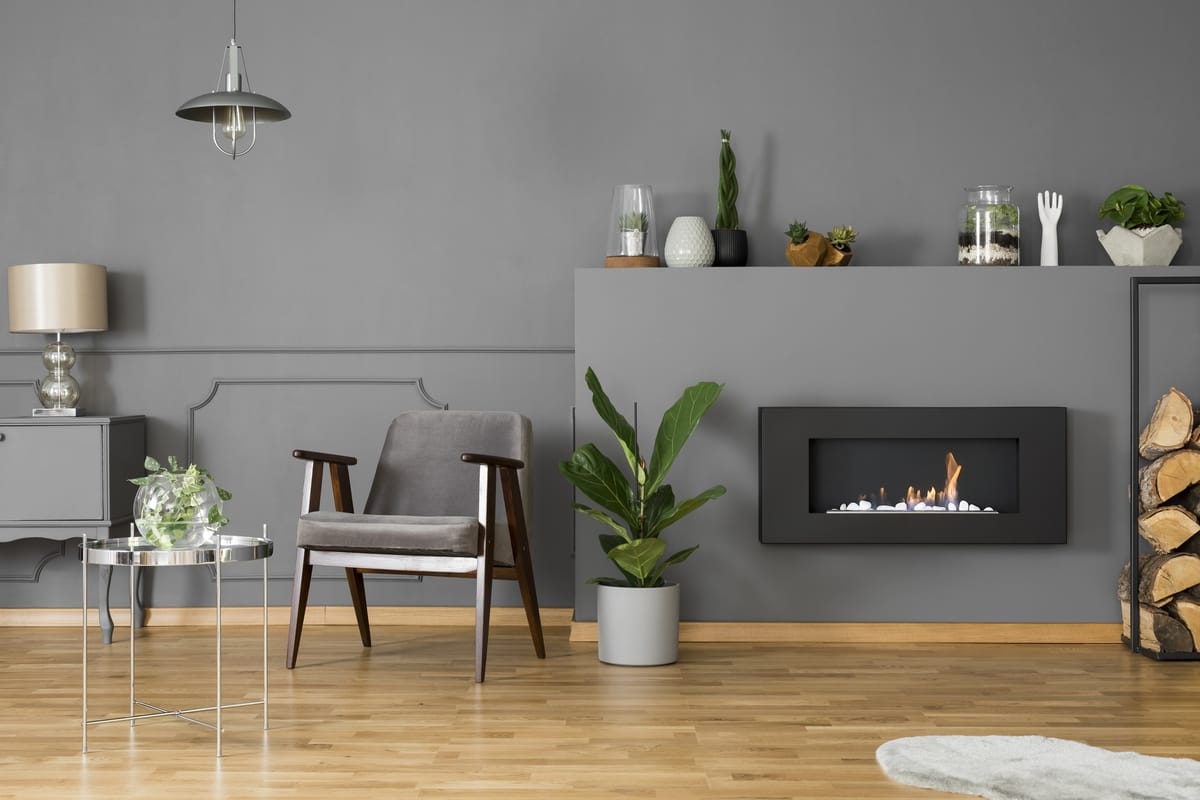 3. Work in a woodburning stove
If you have an empty fireplace alcove, a modern log burning stove will create a wonderfully cosy centrepiece and will heat your room perfectly. Log burners also come in several colours to compliment any decor. Add a basket or cast iron bucket to store your logs in, place some candles on your mantel, and a vase that contrasts with the main colour of your room. Use that colour within flowers, cushions and throws to bring the room together.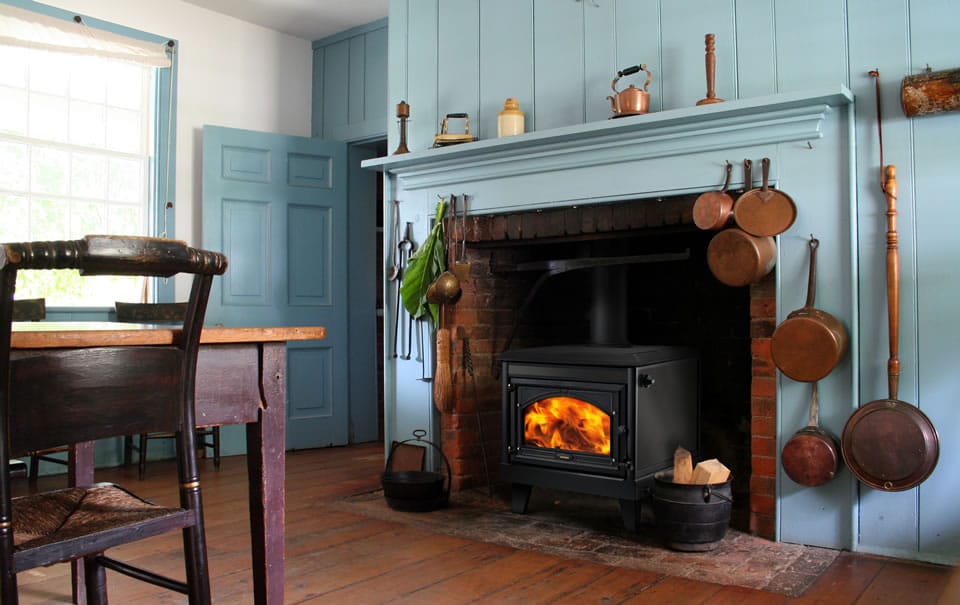 4. Dressing an inglenook
Inglenook fireplaces can still be found in old cottages and farm houses, they were used for cooking and sitting around to keep warm on cold winter nights. They are no longer a functioning part of most homes but have been kept purely for their decorative and atmospheric appearance.
Inglenooks that are in living spaces look great amongst beamed ceilings and comfortable sofas. When in a working space like a kitchen hang dried flowers, herbs and/or foraged foliage along the top of the mantel.
5.Decorate the mantel
Before the invention of TV and radio, sofas and chairs faced the fireplace because it was the centre of attention. We may prefer to make our TVs the centre of our world today, but a bare mantel can look beautiful if you place family portraits, favourite objects, candles or books on them.
Picking specific items can make a statement, such as oversized letters to spell out family members names, or to hang a large scale picture above the mantel while leaving the mantel bare.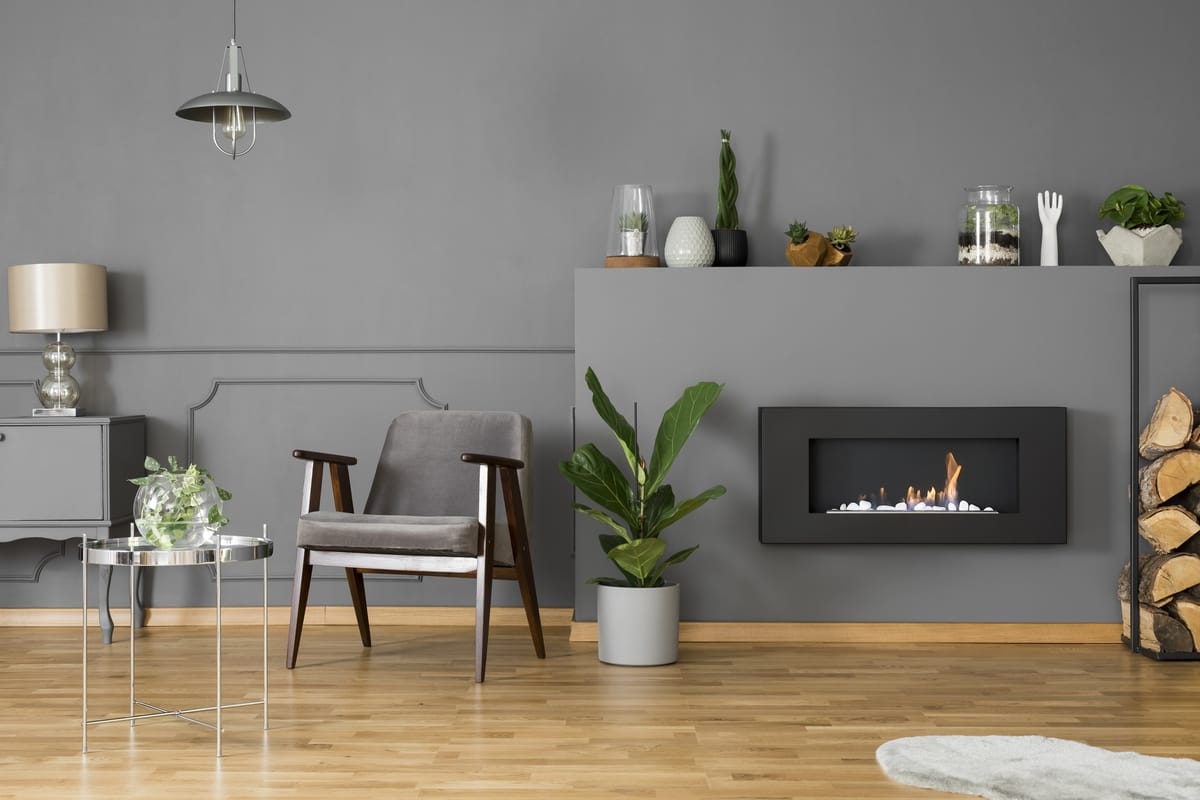 6. Fill your fireplace with shelving
If you have a small fireplace that no longer houses a fire it can be the perfect place to put some shelving to fill the unwanted gap but to also create a useful storage area for books. It looks especially great in children's bedrooms or dinning rooms.
7. Use it for storage
If you have a big fireplace that is no longer in use, you could find a freestanding dresser or cupboard that can fit inside this space. Ready made furniture is cheaper than having something bespoke made. You can always paint the furniture the same colour as the alcove and the surrounding walls to blend the entire look together.
8 Let nature in
Placing logs inside an unused fireplace makes a rustic statement. It adds a textural element to any room.
9. Let there be light
Exposing bricks on the chimney breast adds texture to a room and fits well with rustic modern and industrial schemes. Add an original cast iron tiled fire with real candles, LED candles or LED letters in or in front of the fire can give it an eclectic look and light up the hearth.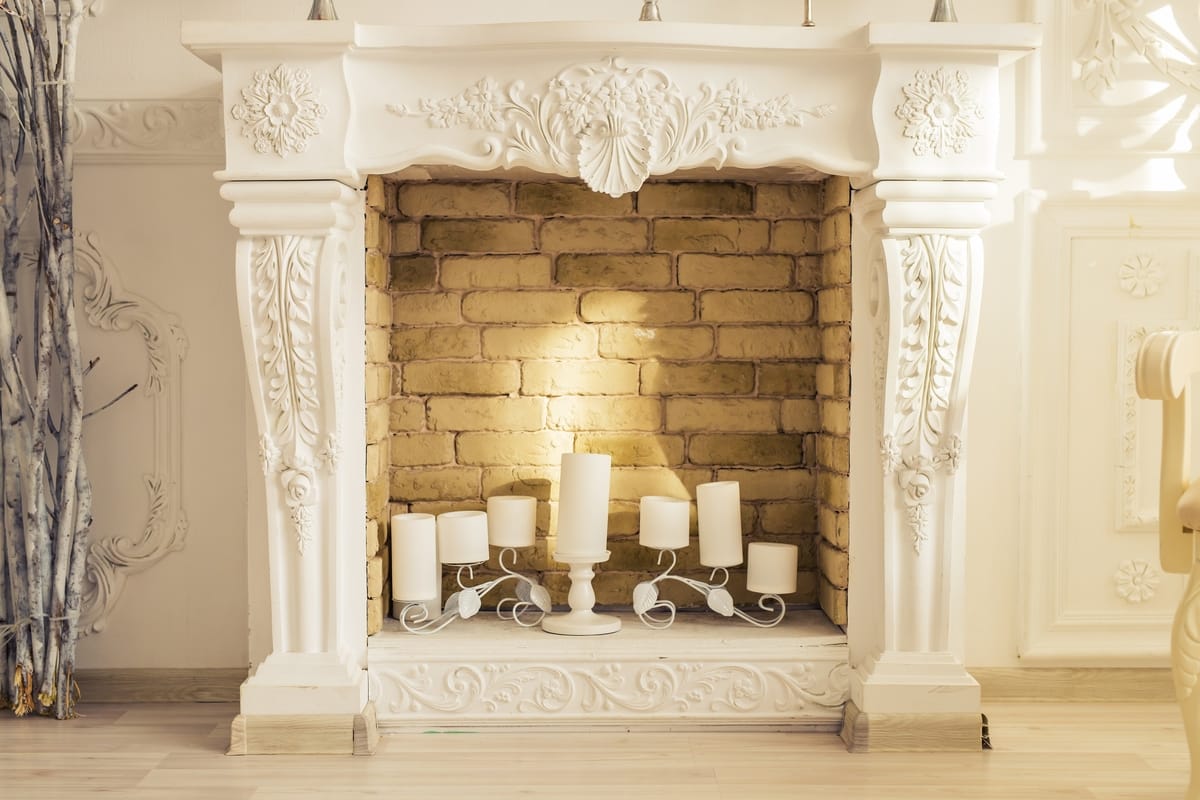 I hope you found some of our suggestions helpful, if you need some more inspiration then take a look around our website at some of the product pages.

0 Comments
Comments have been switched off for this post!