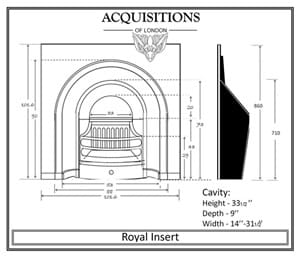 The Importance of Fitting a Stove Correctly
B ecause of the soaring prices of energy bills, wood burning stoves have increased in popularity as they are seen as a more energy efficient way of heating a home.
The Health Protection Agency (HPA) has warned that badly fitted wood burning stoves can be lethal. Dr John Harrison of the HPA said "Many of these deaths take place between November and February due to faulty fossil fuel and wood burning appliances, and are therefore preventable.
To lower the risk, people should ensure that their fossil fuel and wood burning appliances are regularly checked by an appropriately registered engineer."
Wood burning stoves can leak deadly carbon monoxide and should be serviced on a regular basis. Leakage shouldn't happen from a correctly fitted stove but it is always a good idea to have such appliances checked once a year.
Around 40 people a year die from accidental carbon monoxide poisoning in England and Wales. A further 4,000 are treated in A & E for CO poisoning.
Carbon monoxide builds up when fossil fuels burn and have no route out of your home, either from blocked vents or flues. If a room does not have adequate ventilation, levels of carbon monoxide can build to dangerous levels.
Phoenix Fireplaces is a reputable provider and installer of stoves, if you would like to see our wide selection of stoves please visit our showroom in Battlesbridge where a member of staff will be more than happy to talk through any questions you may have.

Phoenix Fireplaces
FAQ
Reinstating a fire place
Fireplaces and stoves ventilation requirements
What are fire baskets?
0 Comments
Comments have been switched off for this post!