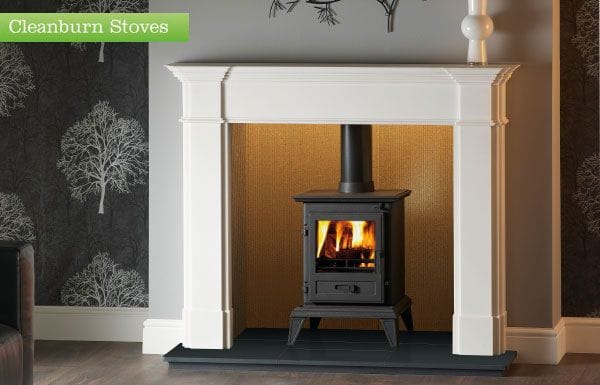 Saving Money in Your Home: Radiators vs Open Fires vs Wood Burning Stoves
W ith winter fast approaching, it's a good idea to reassess your home heating methods and make sure they suit your family needs accordingly.
Here, we put three popular sources of home heating methods to the test: radiators, open fires and wood burning stoves.
We'll be assessing four key areas:

Initial outlay
Maintenance
Running costs
Loss of heat
We'll be selecting a winner from each category and will then choose an overall winner.
Initial outlay
The initial outlay is going to be your biggest cost. But which option is the most expensive?
Radiators: Without maintenance, your radiators' lifespan may be reduced to less than ten years. Replacing the radiators and boiler in a three-bedroomed semi will cost around £6,000.
Open fire: Opening up a sealed chimney breast to accommodate an open fire will cost you in the region of £1,500. A HETAS engineer should advise you on the state of your chimney and flue liner. A top quality reclaimed fireplace will cost around £1,200.
Wood-burning stove: A decent stove will cost between £600-£700. If you already have a chimney, installation will cost around £450. However, this will increase to £1,500 if you don't have a chimney, as a stainless steel insulated liner is required
Winner: Wood burning stove

Maintenance
You'll need to look after your heating source to ensure it has a long life and remains safe to use.
Radiators: Most of the maintenance, such as bleeding, can be carried out by you. A £400 powerflush (to rid the radiator of internal debris and clear the pipework) is worth doing every five years. A maintenance plan is recommended too. Basic boiler cover plus annual service can cost about £100 a year.
Open fire: A visit from the chimney sweep once a year, at approximately £70, will make sure your chimney is working safely.
Wood-burning stove: As long as you use seasoned wood and clear out the ashes, a wood burning stove is easy to maintain. Your stove should be serviced once a year at a cost of around £65. Having a yearly visit from a chimney sweep is also recommended.
Winner: Open fire

Running costs
Now on to the important bit: The bills.
Radiators: Energy bills have increased 21% in the past three years with costs likely to further increase. Heating a three-bedroomed semi is likely to cost around £800 per year
Open fire: A non-stop five hour period of burning seasoned wood will cost you in the region of £8.
Wood burning stove: Again, only seasoned wood must be used, although you may be able to reclaim off cuts from your local timber yard for free, and season it yourself.
A non-stop five hour period of burning seasoned wood in a stove will cost you around £2.34.
Winner: Wood burning stove

Loss of heat
This is possibly the most important section. What's the point of having a heating source if it's not working efficiently?
Radiators: Radiator reflectors can be slipped behind your radiator to counter lost heat emitted to the wall as well as the room. However, these are unsightly and effectiveness is questionable.
Open fire: Eighty per cent of heat is lost up the chimney. So for every £100 you spend on wood, you're only getting £20 worth! Also, the open chimney invites cold air into your home, which will increase overall home-heating costs.
Wood burning stove: Only twenty per cent of heat is lost up the chimney.
Winner: Wood burning stove
Overall winner: Wood burning stove
Although the initial outlay is expensive, wood burning stoves are an investment that will pay for themselves in the first few years. They make a great centrepiece for your room and also help you reduce your carbon footprint, making them a clear winner for your home.
0 Comments
Comments have been switched off for this post!