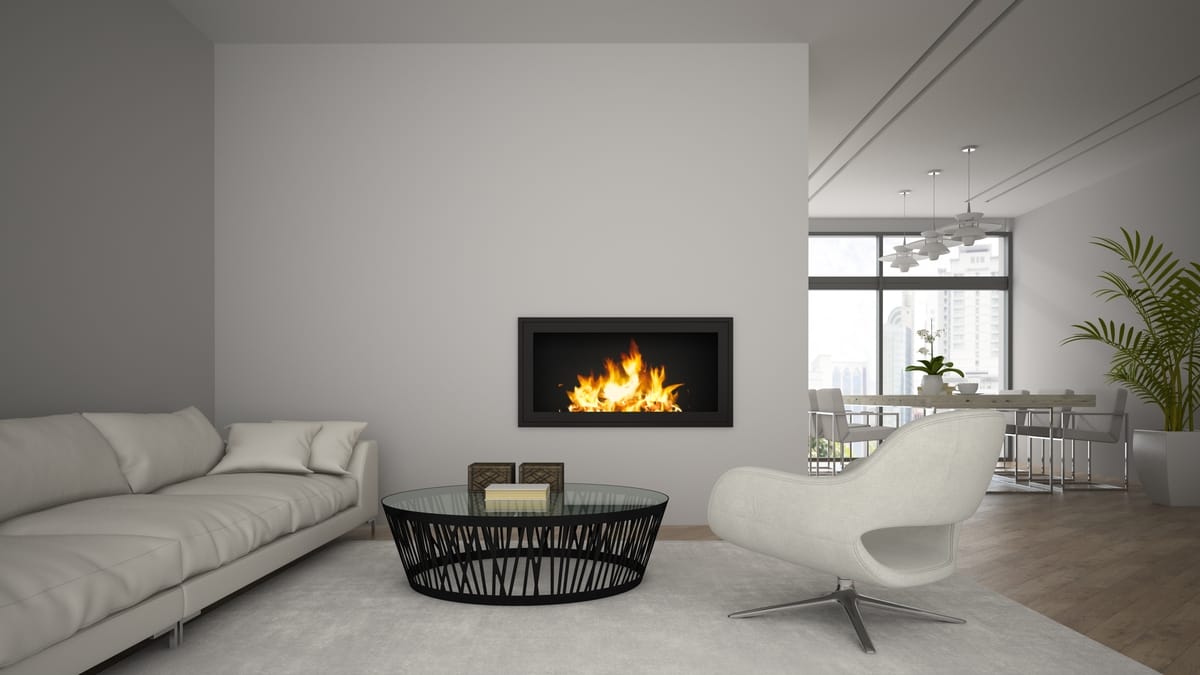 How to Save Space With These Great Fireplaces
H aving a fireplace isn't ideal when space is limited, but if you still want the warmth and look a fireplace gives to your main living space there is a solution.

Hole In The Wall Fires (inset fires)
Hole in the wall fires are just that, they fit inside a wall or chimney space with nothing sticking out or taking up extra floor space.
Not only are they space saving, they give a room a stylish finish, as well as having the added bonus of being fuel efficient which is all important right now.
There are hundreds of different styles and designs, meaning you will have no problem finding a model that perfectly complements your home's decor.
Benefits of hole in the wall fires
The biggest benefit is that this style of fire takes up very little space, as they fit neatly into a hole in the wall or chimney breast, taking up no floor space, making your room feel bigger. They are perfect for small rooms where space is at a premium.
Another benefit is that inset fires are highly energy efficient, reducing waste and saving you money on your heating bills over time. The fire's heat is transferred directly out into the room, keeping you at a comfortable temperature whenever you need it. Inset fires are also very easy to clean, because there is less surface area.
Who can have a hole in the wall fire?
Inset fires are suitable for a wide range of properties. If your room already has a chimney, it is probably suitable for a hole in the wall gas or electric fire. If your home does not have a chimney, it may still be possible for you to have this type of fire installed. Adding a balanced flue is a simple way to open up your options and enable you to choose from a wider range of fires. All you need is access to an exterior wall.
There is a wide choice of inset fires available at our showroom in Battlesbridge. Take a look around our website to see if there is anything that interests you, then call or pop in to see us in Battlesbridge where you can view working fires.
Below you will find a link to some of the inset fires we stock, you may also be interested in built ins:
0 Comments
Comments have been switched off for this post!